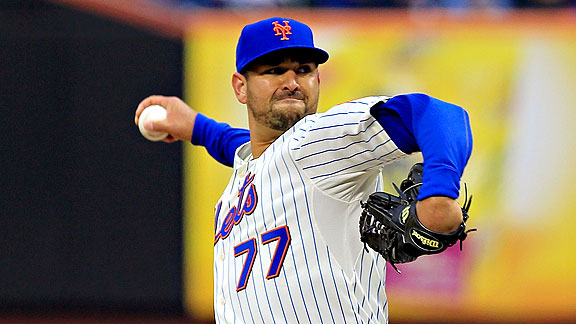 The New York Mets optioned Dale Thayer to Triple-A Buffalo, after tonight's 3-2 loss to the Pirates.
To replace Thayer on the roster, the Mets recalled D.J. Carrasco.
Thayer made four appearances for the Mets, and allowed two runs in four innings for a 4.50 ERA.
Carrasco started the season with the Mets but after eight games including one start he posted a 5.91 ERA and was demoted. In nine appearances which included eight starts for Buffalo, Carrasco is 2-3 with a 3.47 ERA.