Dear Sandy,
It's been a real treat having you running things around here these last few months.Quite frankly, it's been a breath of fresh air.  I admire your seriousness, your constant communication with all of us, and the transparency in how you run this franchise. You're doing a fine job under what I consider to be some very difficult and extraordinary circumstances and we all commend you. You have the support of great and proud Mets fan base.
That said, I do have a few concerns and I would like to share them with you.
Let's face it… After the unfortunate comments made by Mr. Wilpon in those two ill-advised magazine interviews, much of the good will and positive feelings that were built up with your hiring and some of the personnel and player moves you made, have slowly dissipated into thin air. Only a wisp remains.
Injuries to Angel Pagan, Ike Davis, David Wright and today R.A. Dickey, only serve as a constant reminder of the last two agonizing seasons, and that's never a good thing.
A horrendous slump by Jason Bay is starting to feel a lot like an Oliver-Perez-sized-headache, only much worse considering our left fielder will get paid $82 million dollars – more than double what our friend Ollie was costing us.
It's getting to be a little bit too much, if you know what I mean.
We need some positive vibes and some real energy and excitement to start emanating from Citi Field again. Something akin to an Orange and Blue infusion of Jolt in our systems. Wouldn't you agree? 
Check this out… Here are three ideas that I believe could recharge the fan base and get all of us excited, totally jazzed, and pumped again, but more importantly for the team… it will get Mets fans to buy tickets in droves again.
Here goes…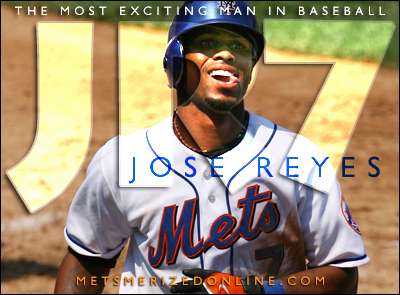 1. Get A Deal Done With Jose Reyes Now – Whatever it takes, sign Jose Reyes. Build the team around him, not without him. Right now the only team Jose Reyes can negotiate with is us. So why squander that opportunity? It gives us an advantage that no other team has. When Mr. Wilpon said on Monday that Jose Reyes won't get a big deal, you were quick to say not to read anything into that, and you eased our concerns by saying we shouldn't assume Jose Reyes won't be re-signed. That's great, but for some of us, it's not enough. If you meant what you said, why not prove it by acting on it? In the Spring, you said you wanted to see what Jose Reyes was still capable of on the field before starting any negotiations – a wise decision considering his injury history. Have you seen enough? Let me help.. Jose Reyes leads the National League in base hits, multiple hit games, triples and stolen bases and is batting .319 with a .371 on-base percentage. Don't you think the timing is right for you to press No. 7 on your speed dial and get the ball rolling? Jose has said repeatedly he wants to stay with the Mets, and the overwhelming majority of Mets fans want him to stay… Please give him a call.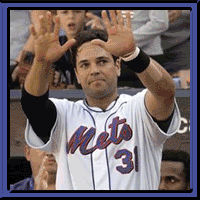 2. Retire Mike Piazza's Number – I can't for the life of me understand why this hasn't happened yet. What's the hold up? What's the delay? I know that money is in short supply these days, but will it really cost that much to paint the Number 31 on the wall and buy Mike a new car? It's going to be the 10-year anniversary of the tragic events of 9/11 this September. What better way to lift the spirits of the Mets fan base, than by honoring the player who lifted the spirits of a city in mourning and a wounded nation a decade ago? Let's give Mike Piazza his much-deserved due, and get this done already. In all honesty, shouldn't he be in our Hall of Fame before the one in Cooperstown? Last time I checked we didn't have a five year waiting period. (We love you Mikey!)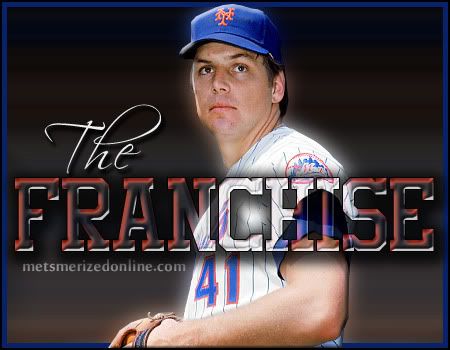 3. A Monument To Tom Seaver – Whatever happened to that monument of Tom Seaver that we were told about in 2008? Was that not in the final budget? How can we build a brand new stadium to house our proud franchise, and not have a statue of "The Franchise" himself, George Thomas Seaver? Was Tom Terrific not terrific enough to warrant such an honor and distinction? Almost every new park built in the last two decades have statues honoring their most legendary players welcoming fans into their beautiful ballparks? Where's ours? I know this can't be done in three weeks or even thee months, but if you can simply promise us that on Opening Day in 2012 we will be treated to a magnificent sculpture honoring the greatest Met of all time, you will have the adoration and thanks of a passionate fan base that loves and always embraces their Mets history. Come on… do it for us.
There you have it…
Three simple fixes to lift the malaise that still lingers over all of us.
Think it over and get back to us, and let's work something out.