With our site now producing over 70-80 Mets posts per week, and more than half of those being 100% unique and original content, I thought it was time to try and highlight the weeks greatest hits.
Ed Leyro got things started last Sunday with an interesting post in which he ponders the question: Could Ike Davis Be The Next Darryl Strawberry?  "Ike Davis' 53 extra-base hits in 2010 tied the franchise record for rookies set by Ty Wigginton in 2003.  His 19 HR and 71 RBI were both tied for second most all-time among Mets rookies (Ron Swoboda hit 19 HR in 1965; Ty Wigginton had 71 RBI in 2003).  The only man in franchise history who hit more home runs and drove in more runs as a rookie was Mr. Darryl Eugene Strawberry."
With several teams locking up their young star players, I wondered What Could The Braun and Tulo Extensions Mean For Wright? Let me know what you think of my Five Quick Fixes The Mets Need To Make NOW.
Clayton reminded us of the 35th Anniversary Of Rick Monday's Flag Save, and also built a strong case for why Gee Should Remain In The Rotation, Not Capuano. As it turned out, Gee was sent to the bullpen and had a disastrous outing, and Capuano started and pitched poorly. They should have heeded your warnings Clayton.
Satish, our boy wonder, ruffled our readers feathers when he chose David Wright over Ike Davis for MetsMerized Player Of The Week, and then he ruffled even more feathers by reminding us that 27-year old Jeff Francoeur is tearing up the American League.
Citi Field Is Letting Up More Homers This Season says Craig Lerner who also believes that Unlike The Past Regime, This One Actually Has A Clue. I'll take a wait and see approach on that.
What A Difference A Bay Can Make says Dan Valis, the newest addition to our team. He also reviews Brad Holt's Long Winding Road Through The Mets Farm System. Welcome aboard Dan!
Annie keeps us in the know when it comes to the Mets off the field news and says the Mets Owner Is In Violation Of MLB Debt Rules, and offers a poignant post on the Mets Visit To Walter Reed To Support Our Wounded Heroes. Thank you for keeping it about the troops and not mentioning Carlos, Ollie and Luis.
Robert Knapel gave us an Inside Look at an MLB Front Office as he sat down with several of the St. Louis Cardinals' head honchos and even asked them directly about the Albert Pujols negotiations and his future with the team. In another post, he asks if Mike Pelfrey could be the First Met on the Move? That was before his chuck and duck performance on Friday.
One of our readers, whom we all know as Metsie, gave us an interesting look into the Anatomy of an At-Bat while analyzing Daniel Murphy's homerun against the Nationals. We will have another Fanpost tomorrow from one of our readers who remains skeptical about the new front office so stay tuned.
Of course we also have all the other great bloggers who give us our regular features and Mets news as it happens. They keep the site churning with activity and great debates.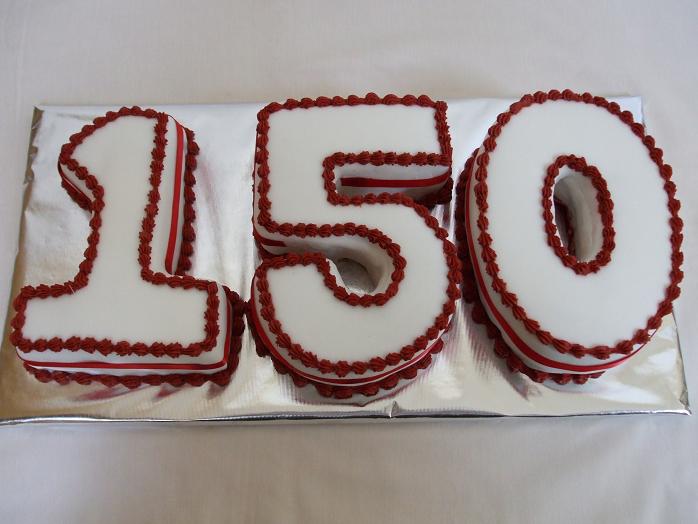 And finally a word of thanks to our loyal readers. April closed out with a daily average of over 150,000, easily topping the 144K daily average from the previous month. That is a lot of daily pageviews! Thank you so much! We know you have a lot of choices out there, and want to thank you for including us among your daily treks into the Mets blogosphere. We are almost to 3,100 Twitter followers! You can follow us at @metsmerized.
Lets Go Mets.