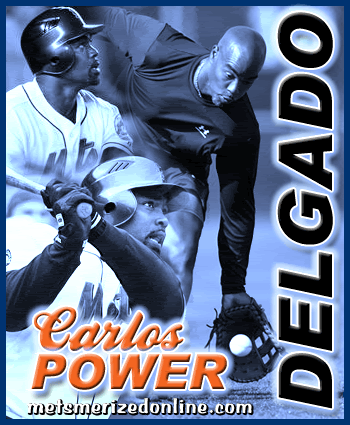 Former Mets first baseman Carlos Delgado has announced his retirement from baseball two years after he was sidelined with a serious hip injury.
He made the announcement from his home in Puerto Rico where he was presented with a rocking chair engraved with "Puerto Rican Home Run King" as a retirement gift.
Delgado was a two-time All-Star and in 17 major league seasons he slugged 473 home runs while batting .280.
He helped lead the Mets to the post season in 2006 – belting 38 home runs and collecting 114 RBIs. It was the only post season of his career ah he made it count batting .351 with four home runs and eleven RBIs.
Jose Reyes said, "We were one victory from the World Series and he did everything he could to get us there."
Enjoy your retirement Carlos.