Yes, yes, yes, I know, I know, our true ace, Johan Santana is on the mend. But in his place we have two pitchers who will fill in admirably while he's gone. For now, they are our co-aces and both of them know they have a lot riding on them this season.
BIG PELF!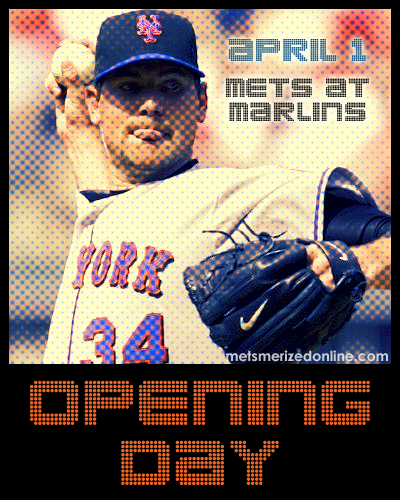 Mike Pelfrey gets the nod on Opening Day as he seeks to improve on a 15 win season in which he logged 210 innings and posted a 3.66 ERA in 2010. Pelfrey was lights out at home where he won ten games and had a 2.87 ERA in 19 starts.
GOT DICKEY?

R.A. Dickey came out of nowhere last season and delivered a knock out blow to opposing NL Teams who he dumbfounded with his enigmatic knuckleball. Making just 26 starts, Dickey won 11 games and posted a 2.84 ERA and a 1.13 WHIP in 174 innings pitched. It was a breakout season for the 35-year old who was rewarded with a two-year deal this offseason. Dickey has been tabbed to start the Home Opener for the Mets in the 2011 season.
NEW MMO T-SHIRTS!