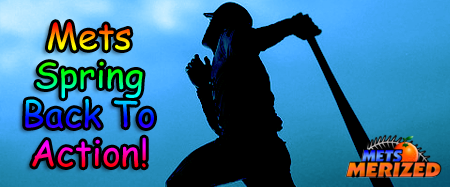 Both the Mets and the Yankees have had an uncharacteristic and in some ways, an unproductive off-season. The Mets were not able to make many quality additions due to the lack of available funds. The Yankees have just found out that Andy Pettitte will not return and are learning that good pitchers are hard to find this offseason.
Also, there have been a couple of incidents that showed us the state of the team. When Derek Jeter's contract discussion was made public with statements by Brian Cashman and Hank Steinbrenner, both Derek and his agent were upset – it wouldn't have happened if George was still alive, but Hal stepped in and calmed the waters.
The Mets have a new GM – Sandy Alderson and a new Manager – Terry Collins, but are in confusion over if the ownership will be able to continue. No one seems to know just what the financial condition of the Mets Organization is and it is front page news almost daily.
No wonder both Derek and David Wright escaped early to the South to begin training and working on their games. Of course that is normal for both who are leaders on their teams – by example. These two, who represent their teams on and off the field, are serious about their profession and work hard all the time. Just ask their coaches, teammates and even the media who follow and report their every moves.
I've always thought it was great to have both an American League team and a National League team in the NYC area and have supported both of them all my life.
Soon we will be able to tune and watch these teams prepare for a new season. In the Mets case, I pray that it will be without the team sponsored distraction.
I'm also looking forward to the broadcasters – on both teams who all do a great job for every game.
And so we get ready for the 2011 season.
Good luck to all.