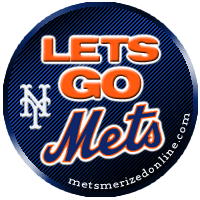 It seems that some of you really got your feathers ruffled over my post the other day in which I speculated that Pujols and the Phillies looked like a good match? Chill out everybody, we've been speculating on MMO since 2005, you should be used to it by now. 🙂
Did you happen to catch Andy Martino's column Sunday in the Daily News about Sandy Alderson revamping the scouting system? Honestly, I had no idea how any of that worked, but I learned a little something yesterday, read on:
In contrast to Omar Minaya's method of assigning pro scouts to a large number of major league teams (special assistant Bryan Lambe, for example, covered the entire National League last year), Alderson's Mets will charge each pro scout with covering just three organizations, but far more comprehensively than before – from the low minor leagues to the major league club. J.P. Ricciardi will oversee their work.

"I don't think there is a right way or a wrong way to do it, but this gives you a little more continuity," Ricciardi said. "Getting guys on a system, from A-ball to Double-A to Triple-A, gives you a better understanding of what the organization is doing."
I can't even imagine how only one scout covered the entire National League for us last season… How is that even possible?
I haven't had any real reason to stand up and cheer for the new front office so far this offseason, but I gotta tell you, I really love this particular move. Any way you look at it, it just stands to reason that now our scouts will be able to give us better information which in turn will help us to make better decisions in the future. Nice job guys.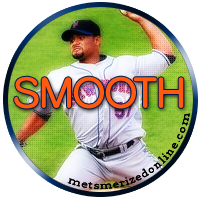 In other happy news today, Johan Santana is throwing a baseball… Yes, a real baseball…
According to Adam Rubin,  pitching coach Dan Warthen said Friday morning that ace Johan Santana has now played catch three times with a baseball. Warthen also added that he expects Santana to arrive at the team's complex from his home in Fort Myers, Fla., within a few days.
That bit of news really warmed me up this morning because Johan's recovery is so critical to our team's success not just this season but in future seasons as well.
This may come as overly optimistic of me, but I really believe in this team this season and if we can stay healthy we will be able to keep pace in the Wild Card race, no problem! If we can stay within 2-3 games of the leader and then get a healthy and effective Johan Santana back in July, we may very well be playing meaningful games in September and post season baseball in October. I'm not ruling anything out…
Lets Go Mets!