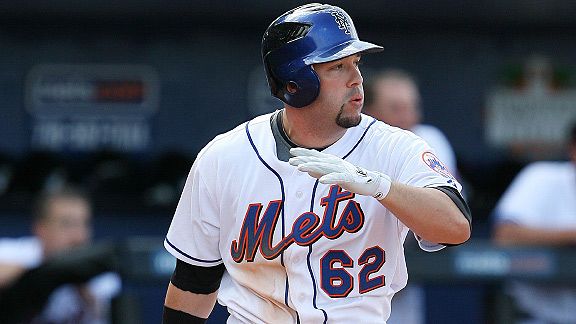 Today the Mets announced that they have signed 3 players to minor league deals.
Jesus Feliciano (who played with the Mets in 2010), Chris Shelton (has played for Tigers, Mariners, Rangers) and Japanese League player Kent Tsujimoto (had 2.88 era, 12/6 k/9 in 32 relief appearances last season in the Golden Baseball League.
I like the signings. Can't hurt to ink new players to minor league deals. You never know when you will need the depth. Jesus Feliciano could provide a bat off the bench if say Scott Hairston were to get injured. Tsujimoto has some upside potential as a reliever this season. And Shelton, like Feliciano, could provide depth on the bench if an injury occurs.
Source(s) – (Adam Rubin of ESPNNEWYORK.com Tweet), (MLBtraderumors.com)