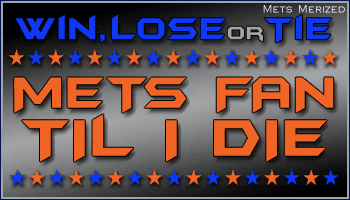 I know it doesn't mean much, but it does mean baseball begins again! The real spring training opener is tommorrow, but that still didn't stop today from being an exciting day.
Scott Hairston sent a pair of solo homers out of the yard, accounting for all of Team A's offense.
Willie Harris and Dusty Ryan each hit solo shots for Team B and Justin Turner hit a sac-fly to score Jordany Valdespin and win the game for team B, 3-2.
This is only spring training, and this was only an intrasquad game – but it was good to read some productive things.
Ryota Igarashi went two scoreless innings to get the win.
Tommorrow is when it all begins, with Jenrry Mejia going up against Jair Jurrjens in the first official game.
This is when all of the questions will be answered, such as:
Who are the 4 & 5 starters….
Who will stick in the bullpen….
Who will man 2nd base…
and everyone's favorite…
When will Luis Castillo and/or Oliver Perez pack their bags for pastures no where near the Mets.
All I can say, is thank you baseball for coming back, and lets go METS!