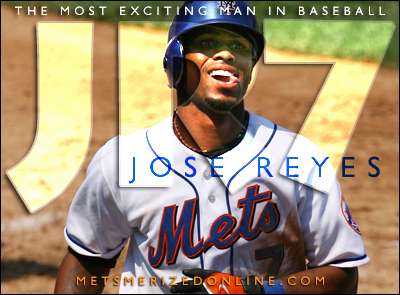 Jose Reyes makes his long awaited return to the Mets today against the Washington Nationals, where he will take his rightful place in the leadoff spot!

Reyes was all smiles as usual and when asked how he felt, he simply replied "It's good to be back". The All-Star shortstop was sidelined for 126 games last year by a hamstring problem, then missed most of spring training with a hyperactive thyroid. But he is back and brightening up the clubhouse with his signature smile on his face and joking with anybody who he runs into.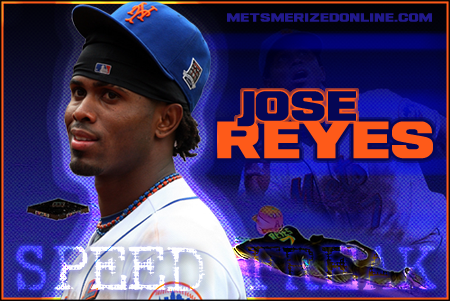 "He brings such energy to the team," Minaya said. "I was thinking about that this morning, it's been almost a year, 11 months, since he's been on the field. It's nice to have him back."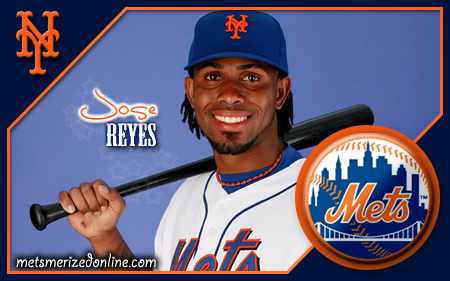 You can get your Jose Reyes fix on our Graphics pages including, background, avatars, banners, etc. You name it, we got it! Help yourselves to whatever you like!
Welcome Back Jose!!!