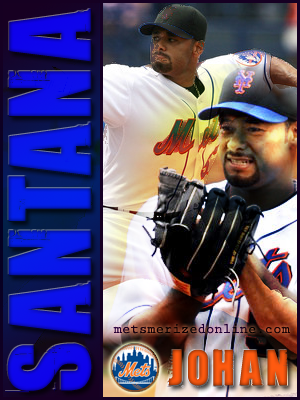 I think that we can all agree that the key to the Mets success this season is our starting pitchers; Oliver Perez, John Maine and Mike Pelfrey.
And while I do recognize the importance of those three, the bottom line is that we don't go anywhere unless our core players deliver.
Johan Santana must dazzle us with a Cy Young caliber season!
David Wright needs to find his power and deliver a tremendous season!
Jose Reyes must become the dynamic impact player he once was!
Carlos Beltran must regain his MVP form and carry us to victory!
Jeff Francoeur must build on the success of last year!
We need all of our big guns to produce, otherwise Pelf, Maine and Ollie don't matter…
Enjoy these new graphics and root hard for our core players!