Browsing articles tagged with " Livan Hernandez"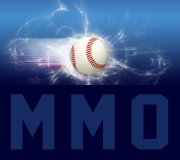 As the calendar changes from May to June, the Mets find themselves a half game behind the Philadelphia Phillies in the National League East.  They have managed to stay at or near the top of the division despite the fact that the Mets have become the walking wounded.  In 2006, it was the month of June that propelled the Mets into the runaway train that dominated the division.  The Mets must find a way to [...]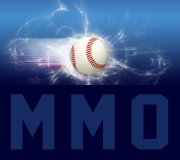 Oh yeah, give it up for the big guy Livan Hernandez. We'll never know if he's really 34 years old or 38 years old, but as long as he continues to pitch this effectivelly does it really matter? Livan was in complete control last night, baffling Nationals hitters, keeping them off balance, and saving his best stuff for getting himself out of trouble. It was Starting Pitching 101 and class was definitely in session. Lets [...]
Uncategorized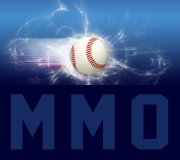 My question is this, though…..for as dominating as Livan has been so far, does last night's game cement him as our #2 starter behind Johan?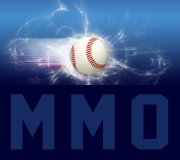 As April came to a close, I was very alarmed at the state of our starting pitching. Aside from Johan Santana, everyone had an ERA over 5.00 and questions lingered about the makeup of the rotation. John Maine had an ERA of 5.40, Mike Pelfrey was at 6.32, Livan Hernandez was at risk of losing his job with a 6.75 ERA, and Oliver Perez was yanked from the rotation with a 9.97 ERA. There were concerns about [...]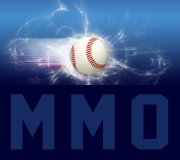 Lincecum, Schmincecum… That's all the Mets had to say as they completed their biggest comeback of the season and beat the Giants 8-6 on Friday night. It was a game that featured many layers of clutch hitting, clutch baserunning, clutch fielding and a little bit of luck on this very Freaky Friday. Livan Hernandez started and he was opposed by Tim Lincecum in what looked to be a major league mismatch, and after the first two [...]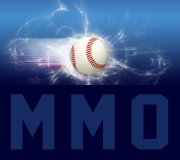 Game Summary Livan Hernandez survived a shaky start, but settled down and gave the Mets six solid innings, as the Mets won their seventh straight and beat the Pirates 8-4 on Sunday. Carlos Beltran, Luis Castillo and Omir Santos each drove in a pair of runs for the Mets, who continued their offensive revival at the plate. The Mets are now all alone if first place. That's right – take it all in Mets fans! [...]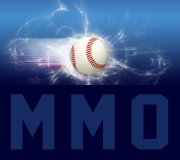 Game Summary Despite a solid pitching performance by Livan Hernandez and some clutch hitting, the Mets almost let the win slip through their fingers thanks to some shoddy defense. Luckily, Chipper's liner landed in Church's glove for the final out and the Mets eked out the victory and completed a mini sweep of the Braves. Mets Pitching Livan Hernandez gave the Mets the kind of start they really needed to build some momentum. He wasn't [...]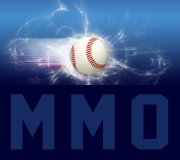 Game Summary The Mets (9-11) fell to the Florida Marlins (12-8)  7-4 due mostly in part to a Sean Green implosion and an inability to add runs late. Jorge Cantu tagged the Mets for two homeruns. Mets Pitching Livan Hernandez had a decent start and was able to keep the Mets in the game. He allowed just 2 earned runs in 5.1 innings pitched on 3 hits and 2 walks, while striking out 5 Marlins. He handed the bullpen the lead [...]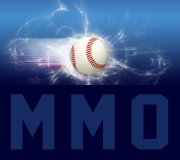 Game Summary The Mets (6-9) flamed out and got swept by the Cardinals (11-5) despite the new look lineup. They did bang out 13 hits, but unfortunately for them the Cardinals hammered our pitching for 12 runs and 18 hits. Mets Pitching Livan Hernandez started and he was hit hard right from the start when Albert Pujols tagged him for the first of two homeruns in the first inning. Hernandez pitched 4.1 innings and allowed 7 earned [...]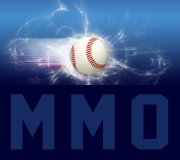 The Mets could have upgraded the rotation this off season, but instead they chose to bring back the same 1-4 starters and fill the fifth spot with Livan Hernandez who will try to salvage the final game of the series this afternoon against the Cardinals. Manuel was visibly frustrated and not his usual candid self during last nights post game press conference. He is clearly dismayed with his under achieving rotation. "We can't continue to [...]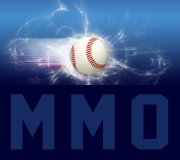 In typical fashion, the Mets got off to an early 3-0 lead when Jose Reyes singled to center to get things started and moved to second when Murphy singled to center. A David Wright single loaded the bases for Delgado who hit a sacrifice fly to centerfield scoring Reyes. Two batters later, Church is intentionally walked to load the bases and bring up Castro who worked out a bases loaded walk to bring home Murphy. Castillo [...]

NL East Standings
| Team | W | L | Pct. | GB |
| --- | --- | --- | --- | --- |
| Braves | 24 | 18 | .571 | - |
| Nationals | 23 | 20 | .535 | 1.5 |
| Phillies | 20 | 23 | .465 | 4.5 |
| Mets | 16 | 24 | .400 | 7.0 |
| Marlins | 11 | 32 | .256 | 13.5 |
Last updated: 05/18/2013