Browsing articles tagged with " Carlos Beltran"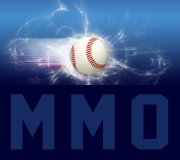 In what should be a very telling week for the Mets, they face off against their two fiercest rivalries; the Philadelphia Phillies and the New York Yankees. The Yankees have knocked out 88 homeruns which is ranked number two in all of baseball second only to the Texas Rangers who have one more at 89. The Phillies are ranked third in the majors with 78 which leads the National League. The Mets… well they rank 28th with [...]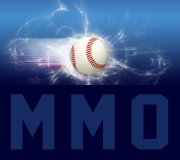 If the Mets lose 4-5 to the Pirates and Nationals, what happens in the coming weeks when they face the Phillies, Yankees, and Rays? They will need high-powered binoculars to locate Philadelphia, that's what. With Mike Pelfrey and John Maine graciously serving up batting practice to the opposition, the mantra is becoming: Santana and Livan and pray for a hurricane. Seriously, by the time schools let out, the Mets could drop out of contention faster [...]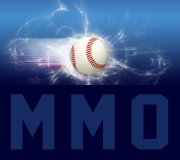 "There's no doubt we have to play better. I mean, we have to take this personally!" Carlos Beltran was very angry and upset after the game this afternoon that saw the Mets get swept by the Pittsburgh Pirates.An agitated Carlos Beltran spoke out against the makeup of the team and said he was embarrassed after the Mets lost to the Pirates 11-6 today. "The reality of this is coming here to Pittsburgh and getting swept, me, [...]
Uncategorized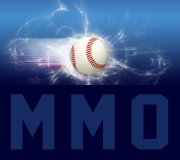 Now, as Jose Reyes is put on the DL and viruses and other nagging injuries are affecting more of the Mets, it feels like they are all jumping overboard while that big ship known as the Philadelphia Phillies has just blown right by, making the water choppy around those NYM lifeboats.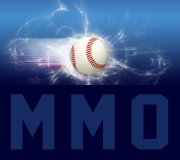 Carlos Beltran has declared himself ready to play and will be in tonights lineup when the Mets take on the Pirates at PNC Park. Alex Cora will also be in tonight's lineup and leadoff. According to Adam Rubin, Carlos Beltran said he lost at least five pounds as a result of what he labeled a stomach virus or food poisoning, but said he's ready to return to the lineup. "I feel good," Beltran said. "Yesterday [...]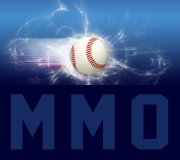 According to Bart Hubbuch of the NY Post, a member of the SNY production team traveling with the New York Mets has been admitted to a Pittsburgh hospital with a possible case of H1N1 Influenza, or popularly called, "Swine Flu." This unnamed employee is in isolation, and reportedly had contact with players as part of his SNY duties. Carlos Beltran and John Maine have both been ill with apparent stomach viruses, though niether has shown [...]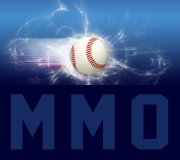 This about all of the highs and lows of the last month… The month of May started out with Oliver Perez losing his rotation spot, going to the bullpen, and ending up on the DL with a bum knee. All of our starters except for Johan Santana, had ERA's that were 5.50 or higher, and in some of those cases MUCH higher. The month of May also socked the Mets with a boatload of injuries [...]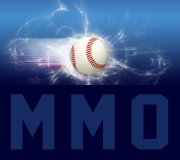 When Jerry Manuel posted his lineup this morning, Carlos Beltran was slated to start in centerfield. However, Beltran had to be scratched because of a severe stomach virus, the same one that caused him to leave yesterday's game. Beltran will be replaced by Angel Pagan in centerfield who will also bat leadoff. Here is the rest of the lineup for today's rubber game…  1. Angel Pagan, CF 2. Luis Castillo, 2B 3. David Wright, 3B 4. Gary Sheffield, [...]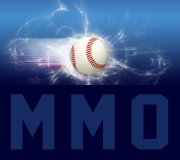 Carlos Beltran is listed as day-to-day and is due back from a bone bruise on his right knee tonight against the Marlins. On Wednesday, Beltran said he was feeling 100% better and that he would be ready to play on Friday. Manuel said Beltran will start in center field. Alex Cora is on the 15 day DL and is due back from a torn ligament in his right thumb on Tuesday. Cora began a three game rehab in [...]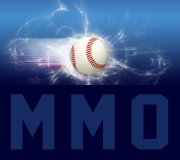 Picking the Mets MVP for the month of May is no easy task. Check out these worthy nominees and tell us who you think reigns supreme! Gary Sheffield is hitting .362 with 4 homeruns and 15 RBI's this month. K-Rod has been incredible this month with a perfect 9 for 9 in saves, a win, and a 0.00 ERA! David Wright is hitting .404 in May with an incredible 22 RBI's, now that's clutch! Livan is [...]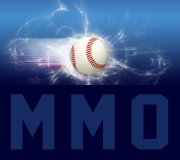 Year after year, is anyone really surprised when absurd All-Star voting preliminary voting figures are released. We shouldn't be, because there will always be the city that bombards the voting, the popularity contest, or the injured player who is inexplicably high. Here's the rundown of how voting has shaped up across the league: 1B: National League- Albert Pujols. Pujols has almost doubled up Prince Fielder and will likely start in St. Louis. Pujols will and [...]

NL East Standings
| Team | W | L | Pct. | GB |
| --- | --- | --- | --- | --- |
| Braves | 25 | 18 | .581 | - |
| Nationals | 23 | 21 | .523 | 2.5 |
| Phillies | 21 | 23 | .477 | 4.5 |
| Mets | 17 | 24 | .415 | 7.0 |
| Marlins | 12 | 32 | .273 | 13.5 |
Last updated: 05/19/2013