Browsing articles in "MMO Exclusives"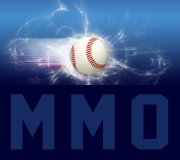 Today we are happy to bring you an interview I did with Lori Martini who wrote the lyrics and music for the song "Believe" and Nick Javas who is featured in the song. It's their rallying song dedicated to the New York Mets which you can listen to here. Lori, a die-hard Mets fan, will be at Citi Field on May 27th vs. Phillies. She'll be on the field, with Kassy K and Nick Javas who will be performing the song. [...]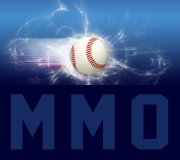 I'm pleased to present a Q&A I recently conducted with Michael Baron of MetsBlog. Like a lot of us, Michael is a very passionate Mets fan who eats, drinks, and sleeps Mets.  As we all know, he does an amazing job covering the Mets on a variety of levels, whether its through his contributions on MetsBlog, his spectacular photography, or through his in-game tweets on Twitter. Michael finds a variety of ways to not only cover the Mets, but also share his immense passion [...]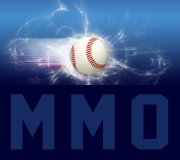 After a beautiful Mothers Day yesterday with my son and family, I was feeling so inspired and creative that I decided to spend my evening having some fun and making some new Mets graphics. I hope you like them. All spring long as Carlos Beltran sat out game after game in order to as he said "be able to play all the games that count", the naysayers said he couldn't do it, he must still be [...]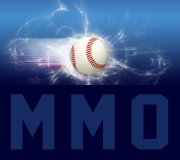 Though to most baseball fans the season has just begun, to many Mets fans it was over before it started. The Mets were welcomed at the beginning of the season by five fans covering their faces in shame with brown paper bags and chanting "sell the Mets." After being sued for $1 Billion by Bernie Madoff victims, the Mets franchise is now left with a brand new, state of the art stadium that is home [...]
This contribution was borne out of several discussion this offseason in our MMO chat room in which many have heaped praise on Paul DePodesta and J.P. Ricciardi for their player evaluation skills and success in the draft, while knocking the Mets farm system and the player evaluation skills of Omar Minaya. I wanted to compare the three as fairly as I possibly could, and I thought the best way to do that would be to [...]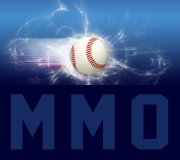 Just wanted to wish all of the Mets Moms out there a very Happy Mother's Day! Enjoy your day and hopefully we will be celebrating a Mets victory! LETS GO METS!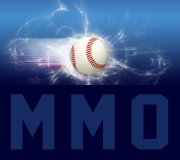 As I've mentioned to some of the MMO readers in the shoutbox, I just did a blogger Q&A interview with Kerel Cooper for his Mets blog On The Black.  You've seen your favorite MMO bloggers Joe D, and Taryn Cooper join Kerel for his show, On the Black, but now its my turn. For those of you who don't know who Kerel Cooper is, or what in the world On the Black is, I'll be more than [...]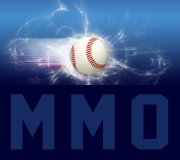 Moneyball tells the fascinating tale of Billy Beane's ingenious use of statistical analysis in order to assemble a winning ballclub without the luxury of a large payroll. Through statistics such as OBP, SLG, and a slew of other stats, Beane was able to snatch ballplayers with "hidden virtues" up for a song, creating a team on a $35 million budget just as successful, if not better than the richest teams in the game. Beane's A's had become the very [...]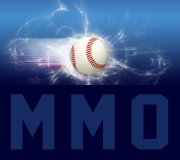 * * * Metsmerized Fan Post * * * Submitted by Metsie For months now I have tried to explain the concept of aggressively protecting the plate with two strikes. The concept is pretty simple. In any at bat you start off: 1 – You look for your pitch or a pitch you can drive and swing. (This is a key part no matter what the count!) 2 – Take whatever balls the pitcher presents to [...]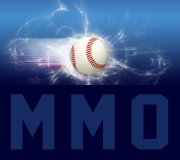 I just wanted to wish those of you who celebrate on this day, a very Happy and Joyous Easter with your families!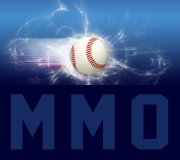 Mets Merized Online has certainly had its share of interviews since its inception in 2005.  We've interviewed Mets insiders like Brian Costa and Adam Rubin, we've interviewed former coaches like Jerry Manuel and Rick Peterson, and we've even interviewed current and former Mets players like Angel Pagan, Josh Thole, Ron Swoboda and Brain McRae.  You may as well add this interview to the list of player interviews Joe! Former Met Frank Catalanotto was kind enough to answer a few questions for MMO about retirement, his future, [...]

NL East Standings
| Team | W | L | Pct. | GB |
| --- | --- | --- | --- | --- |
| Braves | 25 | 18 | .581 | - |
| Nationals | 23 | 21 | .523 | 2.5 |
| Phillies | 21 | 23 | .477 | 4.5 |
| Mets | 17 | 24 | .415 | 7.0 |
| Marlins | 12 | 32 | .273 | 13.5 |
Last updated: 05/19/2013