Browsing articles in "MLB Related Stuff"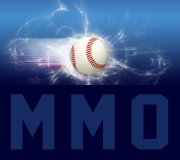 Former Mets minor league pitcher, Lance Broadway, has got himself into a heap of trouble after allegedly initiating a brawl at a bar that left the victim with a broken orbital socket, broken cheekbone, shattered nose and a detached  retina. According to Houston Press, where you can see gruesome images of the victim , Randy Sorrels, the attorney for 25-year-old Ivan Pinney, said his client's left eye was severely damaged when he was punched and kicked by Lance Broadway, currently a minor-league [...]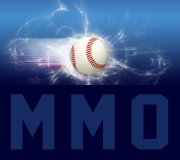 The Mets have signed 33 year old relief pitcher Josh Fogg to a minor league deal, according to Troy Renck of  Denver Post. Fogg had a 3.74 ERA and 1.14 WHIP in 45.6 relief innings for the Rockies last season. He also spent some time as a starter in the minors where he had a 5.80 ERA and 16/17 K/BB ratio in eight starts for AAA-Colorado Springs. He'll most likely compete for the fifth starters spot or bullpen job in the [...]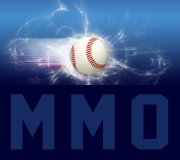 Adam Rubin of the Daily News, reports that according to an inside source, John Smoltz could choose not pitching over pitching for the Mets. An insider tells the Daily News he believes the 42-year-old Smoltz could follow the route Pedro Martinez went last season — wait and sign mid-season. That could give Smoltz a better opportunity to be at full strength late in the regular season and for any potential postseason activity. On WFAN's Boomer [...]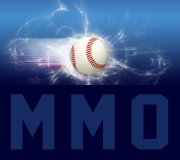 According to Bill Center of the San Diego Union-Tribune, the Padres have signed free agent pitcher Jon Garland to a one-year contract. Ken Rosenthal of Fox Sports, tweeted that Jon Garland will get a one-year, $4.7 million contract from the Padres, but according to Rotoworld, the deal is actually worth at least $5.3 million, because a $6.75 million mutual option for 2011 includes a $600,000 buyout. It sounds like a great deal for the Padres who [...]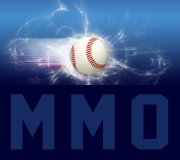 According to CBS Sports' Danny Knobler, the Oakland A's have signed free agent Ben Sheets to a one-year deal worth more than $10 million dollars plus bonus incentives. He passed his physical today, and the deal is expected to be announced this afternoon. Passing his physical today would indicate this may have been agreed to 2-3 days ago. @SI_JonHeyman: Ben Sheets got $10 million plus performance bonuses. Not bad after idle '09. Also, no word if [...]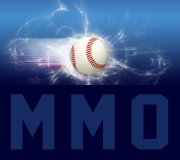 The New York Mets continue to scour the pitching market and have recently been in touch with Ben Sheets ever since his throwing session last week in Louisiana. Another possible starting option for the Mets could be ex-Yankee pitcher Chien-Ming Wang who could be pitching in the majors by May 1. The Mets are among 15 teams that are expressing great interest in Wang, according to Alan Nero, who represents the former Yankee. Wang, who won 19 [...]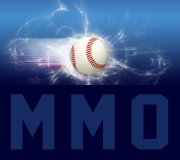 Tampa Bay pitching prospect, Andrew Bellatti, was involved in a high speed, deadly collision on Friday. Bellatti was seriously injured as was his 16 year old girlfriend. Unfotunately, the accident killed the other driver, and seriously injured his son. Via Rays Prospects.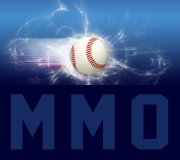 Latest Update 12:00 PM: Jon Morosi of Fox Sports as well as WFAN is reporting that reliever Brian Stokes is the player going to the Angels to complete the Gary Matthews Jr. deal. It's a good move and gives the Mets a strong backup to Angel Pagan who will start while Beltran is out. It also keeps F-Mart in the minors, where he belongs. The best part is that the Mets are paying Matthews about [...]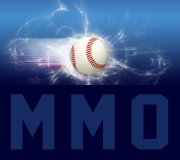 First off, great job by the Seattle Mariners who have signed their young phenom Felix Hernandez to a 5 year extension. Mariners GM Jack Zduriencik officially locked Hernandez up to a five-year $78 million dollar deal that buys out his two remaining years of arbitration plus three years of free agency. King Felix joins Cliff Lee at the top of the rotation to form one of the most lethal 1-2 punches in baseball. The Pirates officially signed reliever Octavio Dotel [...]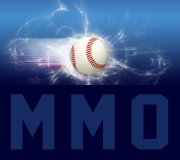 In a post featured in yesterday's USA Today, they asked the poll question: The article mentions a few of their highlights/lowlights from the past two seasons. Dayton Moore, Royals — Podsednik, Jason Kendall, Mike Jacobs, Yuniesky Betancourt Omar Minaya, Mets — Oliver Perez, J.J. Putz, Jason Bay? Jim Hendry, Cubs — Milton Bradley, Aaron Miles, Marlon Byrd? Brian Sabean, Giants — Edgar Renteria, Ryan Garko, Aubrey Huff? Ed Wade, Astros — Darin Erstad, Brandon Lyon, [...]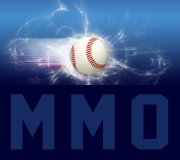 Free Agent sinker-baller Joel Pineiro, one of the top free agent pitchers left on the market, is available no more. Pineiro has agreed in principle to a $16 million/2 year deal with the Los Angeles Angels. Pineiro started his career with Seattle, as a starter, before shifting to a bullpen role with mixed results. He made his way to the Cardinals in 2007, and as many down-on-their-luck pitchers do when they come to a Dave [...]

NL East Standings
| Team | W | L | Pct. | GB |
| --- | --- | --- | --- | --- |
| Braves | 23 | 18 | .561 | - |
| Nationals | 23 | 19 | .548 | 0.5 |
| Phillies | 20 | 22 | .476 | 3.5 |
| Mets | 16 | 23 | .410 | 6.0 |
| Marlins | 11 | 31 | .262 | 12.5 |
Last updated: 05/18/2013