Browsing articles in "Mets Related Posts"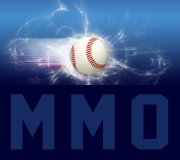 The best free agent pitcher available this year may not hail from the land of the free, and the home of the brave, but from the land of the rising sun. I know what you're thinking Tsuyoshi Shinjo, Kaz Matsui, Masato Yoshii, Takashi Kashiwada, Shingo Takatsu… AHHHHH! Stop it you're killing me! Okay, so we all know the Mets have never hit lotto when it comes to these Japanese players, but don't blame the players, blame [...]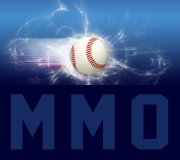 The Boston Globe is reporting that 11 current free agents have been notified that they were implicated in the soon to be released Mitchell Report. Player agents who attended yesterday's union meeting in New York were told that 11 current free agent players are named in the George Mitchell report on the use of performance-enhancing drugs in baseball, which could come out sometime around the first of the year, and that all 11 players have [...]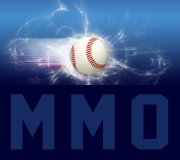 Last night Omar Minaya and Indians general manager, Mark Shapiro, had dinner together. This is only speculation, but Newsday writer, Ken Davidoff, believed that maybe they were discussing left-hand pitcher Cliff Lee. Lee was coming off of two impressive seasons going into this year, but had a disastrous season that landed him back in AAA in 2007. Minaya already has a history with Cliff Lee that goes back to his days as the Expos' GM. I don't [...]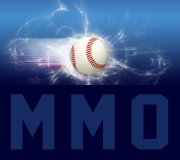 Not even a month after the World Series and the off season feels like it has been going on forever. It seems A- Rod has been opting out of his Yankees/Rangers deal since last April. Rumors are swirling left and right, who is going where, how and why. Personally, I love the business side of the game, not the number crunching mind you, but the excitement of free agent signings and blockbuster trades. Sadly, in [...]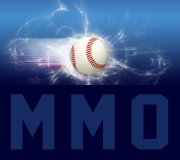 It's a done deal… Marlon Anderson is staying with the New York Mets, agreeing on Tuesday to a $2.2 million, two-year contract. Omar Minaya is making sure of one thing this off season as compared to last off season… he is making a strong effort to re-sign each Met that made a strong contribution to the team last season. After a week in which he brought back Moises Alou and Damion Easley, Omar continued that [...]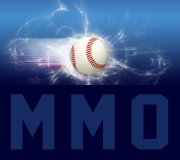 Jerry Crasnick of ESPN.com is reporting the following: With the Toronto Blue Jays looking at the possibility of losing starting pitcher A.J. Burnett to an opt-out clause in his contract next winter, general manager J.P. Ricciardi told ESPN.com that the team is willing to entertain trade proposals from interested clubs this offseason. Burnett, 30, signed a five-year, $55 million contract with Toronto as a free agent in December 2005, but the deal included an opt-out [...]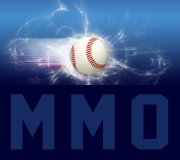 At 4:00 PM Rawlings announced their 2007 Gold Glove winners, and named New York Mets, David Wright and Carlos Beltran as winners in the National League. For David Wright, it is first Gold Glove, winning the award after his third full season. For Carlos Beltran it was his second time, as he also won a Gold Glove for the first time in 2006. Mets.com reminds us that Wright became the second Mets third baseman to [...]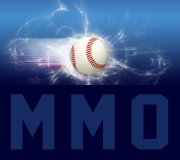 I just wanted to pass this along to all of you… It sounds like it's going to be a great time with several great speakers and die hard Mets fans. Please join us for a screening of Mathematically Alive – A Story of Fandom at the New Jersey Film festival from Friday November 9th through Sunday November 11th. Visit www.mathematicallyalive.com for more information. This engaging documentary is for all New York Mets fans and for [...]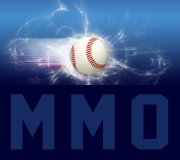 With the GM Meetings set to begin on Monday, Steve Popper of the Bergen record is reporting that the Mets will be having a face-to-face meeting with Paul Lo Duca and his agent, Andrew Mongelluzzi. "We are open to finalizing a deal with the Mets," Mongelluzzi said in an e-mail. "The Mets have repeatedly stated that they 'want the player' and discussions will continue. However, I don't believe that the Mets are ready as they are [...]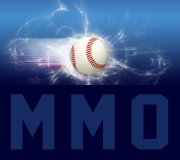 Okay, I'm just trying to see if I could figure out how to add videos to some of my posts. So all of you get to see this cool vintage Mr. Met commercial while I test out the functionality of my software. This video cracks me up.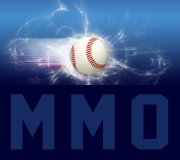 David Wright is one of 10 players nominated for the Hitter of the Year award presented by Major League Baseball. Wright has put up some impressive numbers this year including becoming the fourth youngest player to join the 30-30 club. He finished with a .325 batting average, a .416 on-base percentage, 30 homeruns, 34 stolen bases, 113 runs and 107 RBIs. The other nine players up for the award are Prince Fielder, Matt Holliday, Ryan Howard, Chipper [...]