Browsing articles by " Kelly Horn"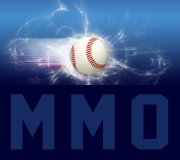 I was very excited to read this post by Adam Rubin of ESPN New York, who writes that some changes are coming to the Mets uniforms for the 2012 season. Adam spoke with Mets VP Dave Howard, who told him that it was too late for the Mets to incorporate the Blue "Los Mets" jerseys in time for the 2012 season, but that we will see them in 2013. In a poll we took earlier [...]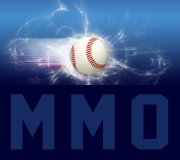 I was very excited when of our readers, Joe (metsr1) sent in some pictures of his Blue Mets Jersey that he purchased 4-5 years ago. Check out these awesome pics… Kind of familiar looking, huh?  It's an exact replica of last week's Los Mets jerseys! Without the Los!  Notice the similar orange piping… Notice the orange upward slanted script with white stroke… Notice there is no drop shadow… And of course, notice how Metsmerized it looks! [...]
On Saturday, I launched a new MMO Poll asking our readers what they thought of the Blue Los Mets Jerseys the Mets wore on Friday night.  THE RESULTS ARE IN! Our boys were popping in those jerseys and as these results show, our readers overwhelmingly loved them. As I said in my original post, I'm thinking it's time to ditch the black uniforms once and for all, and bring some more "Orange and Blue" back into the dugout. [...]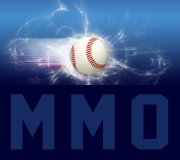 It's probably not a surprise to those of you who know me, that the word of Carlos Beltran's impending trade broke my heart in two. Carlos is the reason I fell in love with baseball. It wasn't just his smile or his stats, it was the way he played the game. I had never seen a player glide in the outfield so gracefully and wow you with his nearly impossible catches – or the bombs [...]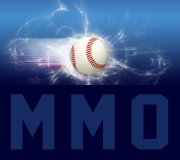 Last night while speaking to Joe, he said something that really struck a chord with me. "Wouldn't it be awesome if Terry Collins would let Beltran play his final days as a Mets in centerfield for old time's sake?" How awesome would that be? Do it Terry, do it! Here are the first of some new Carlos Beltran graphics I designed last night in celebration of Carlos Beltran Appreciation Week at Mets Merized Online. Enjoy them! Move over Angel, [...]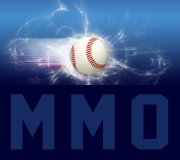 SHARP PITCHER OF THE MONTH Bobby Parnell was named the Mets Sharp Pitcher of the Month for June. Parnell, who will be honored tonight, went 2-0 with a 1.50 ERA (two earned runs/12.0 innings) during the month. He issued three walks and racked up 12 strikeouts in 10 games. Sharp Electronics will donate Fun Centers in Bobby Parnell's name to the Jamaica Hospital in Queens.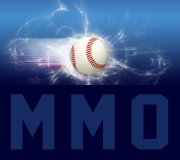 This afternoon, NL manager Bruce Bochy announced that Mets right fielder Carlos Beltran will start as the National League's designated hitter and bat second in the All Star Game. "I like the fact that he is a switch hitter," Bochy said of Beltran during the All-Star Game press conference. "He gives you another dynamic in that two hole, which will help us." In 89 games this season, Carlos Beltran is batting .285 with 13 home runs, 52 runs scored and [...]
Here is a re-post of the amazin' designs that Kelly created for the 2013 All Star Game, which is expected to be played at Citi Field according to multiple reports, including ESPN New York. Major League Baseball plans to play the 2013 All-Star Game at Citi Field, though an official announcement may not happen until later this year. Joe D. The only time the Mets have ever hosted "The Mid-Summer Classic" was in 1964, the [...]
2011 All Stars: Jose Reyes & Carlos Beltran Jose Reyes was named the starting shortstop and outfielder Carlos Beltran was selected for the 2011 National League All-Star team. The 2011 Major League Baseball All-Star Game will be held at Chase Field in Phoenix, AZ on Tuesday, July 12. Reyes was selected to his fourth All-Star team (2006-2007, 2010-2011) and second as a starter. He was unable to play in last year's All-Star Game due to a [...]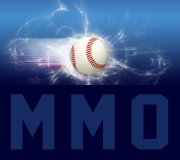 After a beautiful Mothers Day yesterday with my son and family, I was feeling so inspired and creative that I decided to spend my evening having some fun and making some new Mets graphics. I hope you like them. All spring long as Carlos Beltran sat out game after game in order to as he said "be able to play all the games that count", the naysayers said he couldn't do it, he must still be [...]