Browsing articles by " Kelly Horn"
Pedro Martinez will soon announce his official retirement, according to MLB.com. Pedro Martinez, who put together one of the best four-year stretches as a starter in Major League history, told MLB.com's Evan Drellich that he's planning to officially announce his retirement soon. Martinez, 40, last pitched in the Majors in 2009 with the Phillies, making nine starts. "I'm going to [officially announce it], I'm going to do it, but I want to throw a party too," [...]
I saw a post on Metsblog that showed some photos of Wright and Reyes together and then I was like, hey, I got some cool stuff I've made over the years that I know our readers would love. I made this one this season. I hope it wasn't the last Reyes & Wright Graphic I designed.   These two were a pair I made during the 2009 season. The "Got Reyes" one spooks me now. [...]
Hi Readers, I hope you like the new look… We're not done yet as we continue to work on a few things. Plus we need to get the appearance up to Metsmerized standards. Adam Rubin of ESPN said in his chat today, that the Mets are planing some tweaks to the uniforms again, and one such change will be removing the black drop shadow. He says the Mets are looking to reach back and "borrow significantly" [...]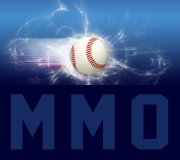 I just wanted to wish everyone a Happy Halloween from all of us at Mets Merized Online!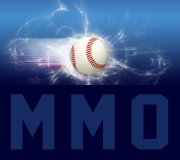 It was the best of times, it was the worst of times, it was the age of wisdom, it was the age of foolishness, it was the epoch of belief, it was the epoch of incredulity, it was the season of Light, it was the season of Darkness, it was the spring of hope, it was the winter of despair, we had everything before us, we had nothing before us.  ~  Charles Dickens, A Tale of [...]
Last night, the Mets teamed up with Lucasfilm Ltd. to host the first Star Wars Night at Citi Field. A portion of every ticket sold was donated to "Stand Up To Cancer". I find your lack of clutch hits disturbing.  Laugh it up, fuzz-ball!  Guards, take him away and delete his Twitter account. Don't forget Star Wars on Blu-Ray goes on sale Friday!  :-)
Mets broadcasters Gary Cohen and Ralph Kiner each have an opportunity to be immortalized in the National Baseball Hall of Fame in Cooperstown, and it's up to the fans to make this a reality. According to Mets.com, balloting is now open for fans to nominate Cohen and Kiner for the Hall of Fame's Ford C. Frick Award, an annual honor for baseball broadcasters. Voting runs from now through Sept. 30 at 5 p.m. Each Major [...]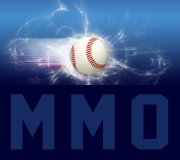 Obviously I wasn't in the loop about this contest, but here's my favorite band Seether, rocking out to the ESPN Baseball Tonight theme song. According to ESPN, the shows producers have enlisted the help of notable musicians to provide their distinctive interpretations of the "Baseball Tonight" theme song during the 2011 season. They have already featured these versions of the song on air and in the ESPN Music section, but now it's time to vote for the [...]
Here is a great shot of newly signed outfielder Brandon Nimmo and newly acquired starting pitcher Zack Wheeler, together at Port St. Lucie today. Now there's a Kodak moment for ya… "Whether that's a shift in emphasis, I can't really say, because I wasn't here previously. But we're absolutely determined to build the foundation of this organization and create a player-development system that's a true feeder for our major league team — and not just [...]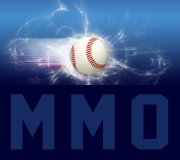 I was very excited to read this post by Adam Rubin of ESPN New York, who writes that some changes are coming to the Mets uniforms for the 2012 season. Adam spoke with Mets VP Dave Howard, who told him that it was too late for the Mets to incorporate the Blue "Los Mets" jerseys in time for the 2012 season, but that we will see them in 2013. In a poll we took earlier [...]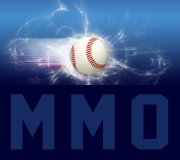 I was very excited when of our readers, Joe (metsr1) sent in some pictures of his Blue Mets Jersey that he purchased 4-5 years ago. Check out these awesome pics… Kind of familiar looking, huh?  It's an exact replica of last week's Los Mets jerseys! Without the Los!  Notice the similar orange piping… Notice the orange upward slanted script with white stroke… Notice there is no drop shadow… And of course, notice how Metsmerized it looks! [...]

NL East Standings
| Team | W | L | Pct. | GB |
| --- | --- | --- | --- | --- |
| Braves | 25 | 18 | .581 | - |
| Nationals | 23 | 21 | .523 | 2.5 |
| Phillies | 21 | 23 | .477 | 4.5 |
| Mets | 17 | 24 | .415 | 7.0 |
| Marlins | 12 | 32 | .273 | 13.5 |
Last updated: 05/19/2013