Joe D
I'm a lifelong Mets fan who loves writing and talking about the Amazins' 24/7. From the Miracle in 1969 to the magic of 1986, and even the near misses in '73, '00 and '15, I've experienced it all - the highs and the lows. I started Mets Merized Online in 2005 to feed my addiction and interact with other passionate Met fans like you. Follow me on Twitter @metsmerized.
Joe D's Latest Posts
Chris Young who was scratched from his scheduled start yesterday after stiffness in the back of his right shoulder, has been placed on the disabled list for the second time this season. Young said that the tightness started last Tuesday and hasn't gotten better as the week went on. He also said the injury is not like […]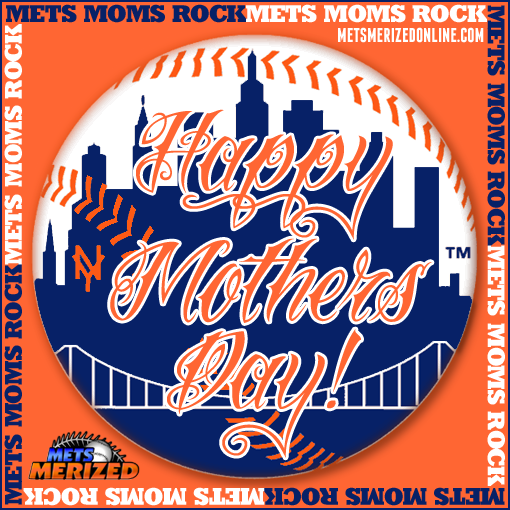 Just wanted to wish all of the Mets Moms out there a very Happy Mother's Day! Enjoy your day and hopefully we will be celebrating a Mets victory! LETS GO METS!
I really enjoyed reading Ken Davidoff's column on Newsday this morning. Unlike the last few seasons, Davidoff points out that this year the Mets have gotten some solid contributions from their roster depth when players have gotten hurt or landed on the DL. Jason Pridie is one such player that has been a pleasant surprise […]
In tonight's Mets 4-2 win over the Los Angeles Dodgers, the Mets halted rightfielder Andre Ethier's hitting streak at 30 games. Andre Ethier went 0-for-4, after he walked in the first inning, flied out to left field in the second, flied out to center field in the fifth, grounded out to second base in the sixth […]
Giants GM Brian Sabean denied a report that he has dicussed a swap for Jose Reyes with the Mets. "Honestly, I haven't seen or talked to Sandy Alderson since January. I haven't talked to anybody from the Mets, so I have no idea where the hell it came from." Yesterday after the game, Jose Reyes […]
Here are five teams that former Reds and Nationals GM Jim Bowden believes may be in the market for Jose Reyes. 1. San Francisco Giants — They're not trading any of their four starters: Tim Lincecum, Matt Cain, Madison Bumgarner or Jonathan Sanchez. Instead, the Mets would target 1B/OF Brandon Belt, minor league right-hander Zack […]
As the Mets reported yesterday, Jenrry Mejia has a "complete" tear of the MCL ligament in in his right elbow and will be lost for the season and perhaps longer.. Our own John Delcos is skeptical, The Mets eschewed an opportunity last season to deal Mejia, and the thinking at the time was sound. He […]
Not that this should come as any surprise to us, but when Angel Pagan gets activated tomorrow from the disabled list, it could mean a flurry of minor moves including cutting utility infielder Chin-lung Hu. Hu has been a major disappointment at the plate and his roster spot was assured mostly because of his defensive […]
After getting off to a blistering hot start to his professional career and not allowing an earned run in his first 22 innings pitched, Mets pitching prospect Matt Harvey hit a bump on the road last week and was charged with six runs (four earned) on nine hits and a walk while striking out three in […]
According to several reports, Mets ace Johan Santana said yesterday, that he is "way ahead" of schedule as he continues to rehab his surgically repaired left shoulder. The New York Post reported that Santana threw the ball 110 times Monday on flat ground at the Mets spring training complex in Port St. Lucie, and that his […]
Mets lost 7-6 tonight against the Giants, but the play on the field told a different story and it wasn't as close as the score would suggest. This was a sloppy game for the Mets, with plenty of fundamental errors, mental lapses and too many missed opportunities to count. Josh Thole had three hits, but […]