Joe D
I'm a lifelong Mets fan who loves writing and talking about the Amazins' 24/7. From the Miracle in 1969 to the magic of 1986, and even the near misses in '73 and '00, I've experienced it all - the highs and the lows. I started Mets Merized Online in 2005 to feed my addiction and interact with other passionate Met fans like you. Follow me on Twitter @metsmerized.
Joe D's Latest Posts
Regarding the $25 million dollar loan the Mets received from MLB last offseason, commissioner Bud Selig said the Mets still have not paid back the loan. Selig said he was not worried about getting the money back. "I don't have any concerns about the Mets, as I've told you before," he said. "They are working on […]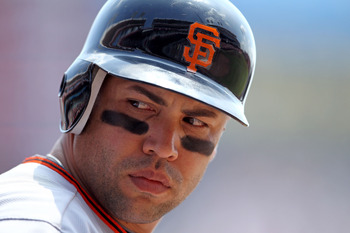 Heyman says Bosox will be in the hunt too… [blackbirdpie url="http://twitter.com/#!/SI_JonHeyman/status/129666887360593921"] Original Post 8:20 PM According to Wallace Matthews of ESPN New York, a Yankees source who participated in the team's organizational meetings on Wednesday, said that Carlos Beltran's name came up as the potential replacement for Nick Swisher – whose option may be declined. […]

Joe Nathan RP - The Twins announced that they've declined the club option for $12.5MM on reliever Joe Nathan and will pay him a $2MM buyout instead. Nathan, who has been a rock solid closer the Twins, returned from 2010 Tommy John surgery this season and posted a 4.84 ERA and 1.16 WHIP in 48 appearances. Obviously, […]
The New York Mets today announced Tom Goodwin as first base coach. Goodwin, 43, finished his fourth year with the Boston Red Sox organization last season and his third as the organization's Minor League Outfield and Base Running Coordinator. He coached Lowell (A) of the New York-Penn League in 2008, where the Spinners finished first […]
The Mets announced that Daniel Murphy, Ike Davis, Taylor Buchholz and Johan Santana have been reinstated from the 60-day disabled list and added to the Mets 40-man roster which now stands at 40. The following players are all Rule 5 eligible and must be added to the 40-man roster to protect them from being selected during the Rule 5 Draft […]
Wow, I can't believe it's been 25 years… I was at home that night watching the game with my family. Me and my dad were the only two that were mentally locked and loaded – the rest of my family were die-hard Yankee fans. Nobody ever said it would be easy… Lets not quibble, fast […]
Check out this great video of Game 6 featuring commentary by Vin Scully and Keith Hernandez with a wonderful backdrop of Billy Joel's "Miami 2017″ playing in the background. Good stuff.
Darin Gorski has been selected as the 2011 Top Starting Pitcher in Class A Advanced. The 2009 seventh-rounder of the Mets not only established a personal best by winning 11 games for St. Lucie, he also tossed three complete games and was selected to the Florida State League All-Star team. Gorski was 11-3 as a starter, […]