Browsing articles by " Craig Lerner"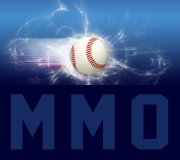 Remember our first teenage hitting machine? No, not F-Mart, the one before him, Lastings Milledge. According to MLB Trade Rumors, Milledge is currently  the youngest free agent on the market. Of course that alone would not be a good enough reason for putting Milledge back in a Mets uniform, but there are some compelling reasons to consider such a possibility. As Mike Axisa points out, it wasn't that long ago that Milledge was one of the [...]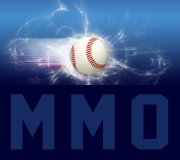 Here is a video that should warm you up and get you thinking about baseball again. It's a promo video from Sony Productions for the upcoming release of "MLB 11: The Show" which is due on store shelves on March 8th. Those are some of the most amazing baseball game graphics I've ever seen, I can't wait until my son is old enough to play games like this with me! Hat tip to Mets Chronicles.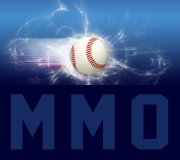 Nick Cafardo of the Boston Globe writes that with the holiday break now over, the "second season'' of the Hot Stove is about to begin. He lists the Mets among some teams who might benefit from bargain basement players or January trades. Since they couldn't enter into the primary market because of budget constraints , the Mets have to rebuild their pitching with the secondary market. They'll have to take chances and hope to get lucky. Jeff [...]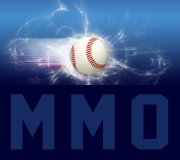 I wanted to make a special post in remembrance of those we lost this past year. They say a picture is worth a thousand words, however these are immeasurable as I'm sure you will all agree. Sparky Anderson 1934 – 2010 Jim Bibby 1944 – 2010 Phil Cavarretta 1916 – 2010 Mike Cuellar 1937 – 2010 Willie Davis 1940 – 2010 Walt Dropo 1923 – 2010 Bob Feller 1918 – 2010 Ernie Harwell 1918 - 2010 [...]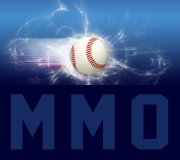 Mark Simon of ESPN New York argues the case for voting former Mets Keith Hernandez and John Olerud into the Hall of Fame. My vote is based partly on the eye test (which also allows me to vote for Jack Morris and Dale Murphy) and partly on the stat test (why I've also checked off Bert Blyleven and Tim Raines). I'll admit to being biased. Hernandez and Olerud are my father's two favorite Mets, so I've [...]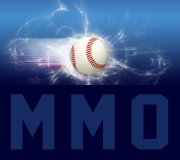 Kevin Goldstein of Baseball Prospectus selected his Mets Top 11 Prospects and leading the pack is Jenrry Mejia. Here is what he had to say about his top three selections. 1. Jenrry Mejia, RHP Year in Review: A power right-hander, Mejia surprised many by making the big-league bullpen out of spring training, but returned to the minors to be developed as a starter in the second half following a bout of shoulder soreness. The Good: [...]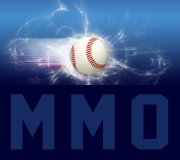 Yes, it certainly feels that way for Mets fans especially for those among us who don't have the stomach for patience. We've managed to add a capable backup catcher in Ronny Paulino and a reliable bullpen arm in Carrasco, but those names are hardly crowd pleasers for many Mets fans anxious to rid themselves of the bitter taste in their mouths still lingering from last season. We keep hearing that one among these four will most likely be [...]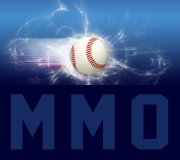 They say a picture is worth a thousand words, how many words are these videos produced by the Mets worth? Last season, the Mets thrilled us with this 2010 promotional video which championed the phrase. "We Believe In Comebacks". Jason Bay, David Wright, Jeff Francoeur, Frankie Rodriguez, Jerry Manuel, Mike Pelfrey, Daniel Murphy and Johan Santana all appeared in succession for that video, but only two of those eight finished the season on the New York [...]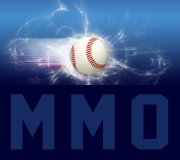 Matt Eddy of Baseball America, presents the 2010 Mets Top 10 Prospects list. 1. Jenrry Mejia, RHP 2. Wilmer Flores, SS 3. Cesar Puello, OF 4. Matt Harvey, RHP 5. Kirk Nieuwenhuis, OF 6. Reese Havens, 2B 7. Lucas Duda, OF/1B 8. Fernando Martinez, OF 9. Aderlin Rodriguez, 3B 10. Brad Holt, RHP If you consider the comments that Sandy Alderson recently made regarding Jenrry Mejia, none of the names on this list are considered Major League ready. [...]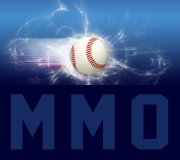 I couldn't resist commenting on this post by SNY's Ted Berg who also has a blog at TedQuarters.net. Berg asserts the following, "They'll also be one of the very oldest teams in baseball, quite likely the oldest. They were the oldest team in baseball last year, and now they're all a year older — you probably know how that works." I have a few problems with that statement and find it to be very misleading, but more [...]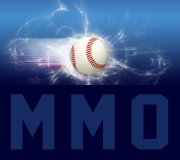 I wanted to add a quick update based on some new information from this morning. According to MetsBlog, the Royals are now getting back to teams who have expressed interest in acquiring RHP Zach Greinke, but no word on if that includes the Mets. The Nationals are 'aggressively pursuing' a trade for Rays RHP Matt Garza or Greinke," according to Adam Kilgore of the Washington Post. The Rangers, Twins, Braves, Mariners, Yankees, Brewers, Cubs and Blue [...]

NL East Standings
| Team | W | L | Pct. | GB |
| --- | --- | --- | --- | --- |
| Braves | 24 | 18 | .571 | - |
| Nationals | 23 | 20 | .535 | 1.5 |
| Phillies | 20 | 23 | .465 | 4.5 |
| Mets | 16 | 24 | .400 | 7.0 |
| Marlins | 11 | 32 | .256 | 13.5 |
Last updated: 05/18/2013