Browsing articles by " Craig Lerner"
Lost in the ugliness of yesterday's loss to the Nationals, was a brilliant performance by right-hander Chris Young who pitched a one-hitter through seven innings. Young, who also pitched for GM Sandy Alderson when both were with the San Diego Padres, tossed his second solid effort in a row, and has allowed just two earned runs in 12.1 innings pitched for a 1.46 ERA and even more importantly a .140 BAA. Young has been this [...]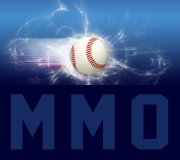 Dont bother to answer the question I posed in the title, it's sort of a trick question intended only to separate the die-hards from the band wagoners. If you believed in this team six or seven days ago, than that couldn't have possibly changed so quickly and so early into a brand new season… right? Matt Cerrone of MetsBlog, said this morning that he saw three groups or types of Mets fans while at the game [...]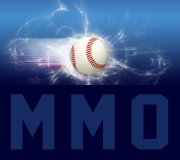 The Mets have  announced that right-handed reliever Manny Acosta has cleared waivers, and will be assigned to Triple-A Buffalo. With Pat Misch also clearing waivers a week earlier, the Mets manage to hang on to two relievers that will give their bullpen some depth in the minors in case somebody falters or is injured. Another well played hand by Sandy Alderson and his gang.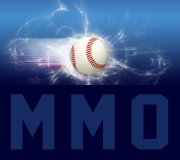 Last night during the Mets 7-1 win over the Phillies, David Wright delivered a two-run single to put the Mets ahead 2-0 in the third inning. It was Wright's 90th career game-winning RBI, passing Mike Piazza on the all time list and giving him the most in team history. It was his second game-winning RBI of this season. Wright also registered the 15th four-hit game of his career last night and his first since June 24, 2009 vs. St. [...]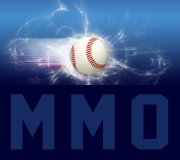 Who knows if we'll ever get this chance again. I thought we should preserve it just in case, but here are our first place Mets atop the NL East. And if you missed the game, here's a video recap courtesy of MetsBlog.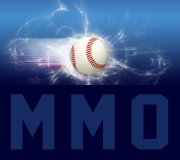 The Mets were hoping for big things from Chris Young when they signed the right-hander to an incentive laden one-year deal in the offseason, and he gave them just that only most of his heroics were at the plate and not on the mound. Chris Young came up in the the third inning and singled off southpaw Cole Hamels, then after the Mets batted around, he came up again and lined a broken-bat single to drive in a [...]
I wanted to update this Pedro Feliciano/Brian Cashman post now that Mets pitching coach Dan Warthen had a chance to weigh in, as did Feliciano himself. Warthen actually got a kick out of Cashman's comments that he "abused" Feliciano and sort of mocked him. "They didn't know that when they signed him? That was part of the reason we decided to not re-sign him — because we knew we had used him 270-some times in the [...]
  Anthony DiComo of Mets.com says that we may be looking at the end of the Mets Dynamic Duo, Jose Reyes and David Wright, and the possibility that they may not even last the season together is very real and distinct. But now, nearly 10 years after their first encounter, the left side of the infield seems destined to split. Wright is under contract in New York for two more years with an option for [...]
Things looked like they were about to get out of hand for young Jon Niese in the first inning of Saturday's game against Marlins. He was quickly greeted with a leadoff single by Chris Coghlan and after a double by the always dangerous Hanley Ramirez, it was quickly runners on second and third with one out with cleanup hitter Gabby Sanchez at the plate. Four straight pitches out of the strike zone and the bases [...]