Browsing articles by " Craig Lerner"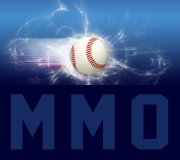 Look at that bright sunshine! That's newly acquired pitcher Chris Capuano, along with minor leaguers Nick Evans and Mike Nickeas taking a photo today with one of many lucky kids at Port St. Lucie. The three of them visited a local little league team, the Sand Gnats, and spread some cheer to dozens of kids. It looks like some of the players are slowly trickling in and I bet there will be at least 25 players [...]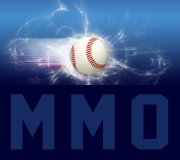 Deep Leagues are rolling out their positional rankings for the 2011 season. I've been waiting for them to complete third base because I was curious to see where they would rank David Wright this year. Needless to say I was pleasantly surprised. The stats represent AVG, HR, RBI, RS, SB 1.  David Wright - NYM              $31                 .300, 30, 100, 100, 20 2.  Evan Longoria – TB               $30                 .295, 30, 110, 100, 10 3.  Alex Rodriguez – [...]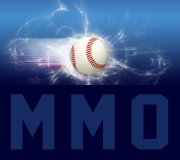 From the NY Post: Settlement talks between the Mets and the trustee recovering money for Bernie Madoff's victims reportedly broke down this afternoon amid a dispute over the leaking of information from a sealed lawsuit. "We are no longer pursuing settlement negotiations," said David Sheehan, a lawyer for the trustee Irving Picard, who filed a lawsuit against Mets owner Fred Wilpon and his associates. After Wilpon announced last Friday that up to quarter of the [...]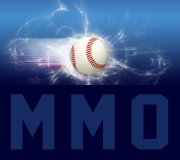 Forbes Magazine throws another log into the fire and after their analysis they determine that the Mets and Citi Field have a net book value of negative $225 million dollars. Ever since he bought controlling interest of the New York Mets in 2002, Fred Wilpon has used leverage to juice his MLB franchise. He borrowed heavily to buy out Nelson Doubleday, even promising his former partner tens of millions of dollars if the Mets ever [...]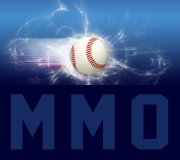 Post Updated 1/31 4:20 PM The New York Mets today announced that they have signed righthanded pitcher R.A. Dickey to a two-year contract with a club option for 2013. Dickey compiled a 11-9 record in 2010 and finished seventh in the National League with a 2.84 ERA. He became the first pitcher in team history to go 6-0 in his first seven starts and tossed the 35th one-hitter in franchise history on August 13 at [...]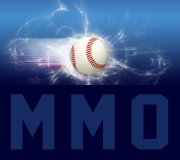 Joel Sherman if the NY Post ranked each MLB team based on who he thought had the most successful offseason. He listed the Blue Jays as his best team and rounds out his top five with the Red Sox, Phillies, A's and Rays. In the bottom he ranked the Angels as the worst which was kind of odd to me. 30. ANGELS This was a setback not only of player personnel, but perception. Owner Arte [...]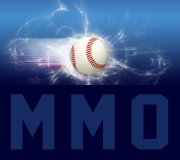 It looks like we're in for another bizarre season where much of the Mets talk will be centered on off the field issues rather than how well or how poorly the team is doing on the field. The news that the Wilpon family now wants to sell a minority stake in the Mets will take center stage as suitors begin to line up and take aim at an opportunity to become part owners of the [...]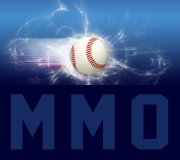 It looks like the Mets Hot Stove season has come to an official end. Yesterday during the press conference introducing Chin-Lung Hu to the media and fans, Sandy Alderson commented on the offseason moves and confirmed that the Mets were done making moves and they had accomplished all of their goals. "Actually, I feel pretty good about it," Alderson said. "We've been able to address all of our needs. Hopefully, we've addressed those needs well. [...]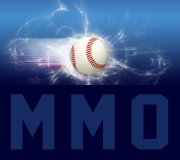 According to Andy McCullough of The Ledger via twitter, Joan Santana has yet to begin throwing. To Sandy Alderson's knowledge, Johan Santana has not begun throwing in his rehab program. Only last month during an interview on WFAN and then again during a conference call with Mets bloggers, Alderson said he expected Johan Santana to begin a throwing program in January and expected him back around the All Star break. With just a few days [...]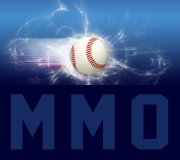 Steve Popper of The Record, is reporting that Jason Pridie and Tobi Stoner both cleared waivers today and have been outrighted to Buffalo.  Pridie has decided to accept the assignment instead of electing free agency.  Stoner did not have a choice – he had to accept the assignment.  Both players will be invited to attend Major League Spring Training camp.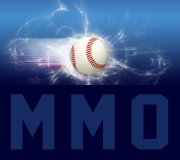 Updated Post 7:45 PM How's this for an update? According to a report by Andrew Marchand of ESPN New York, Darryl Strawberry has predicted that Wally Backman will be the next manager of the Mets. "Wally will be the next manager of the Mets, in my opinion," Strawberry said. "I don't have much say, but I thought he would've been the right choice for them. Not taking anything away from Terry [Collins]. He's a great man and [...]

NL East Standings
| Team | W | L | Pct. | GB |
| --- | --- | --- | --- | --- |
| Braves | 26 | 18 | .591 | - |
| Nationals | 23 | 22 | .511 | 3.5 |
| Phillies | 21 | 24 | .467 | 5.5 |
| Mets | 17 | 25 | .405 | 8.0 |
| Marlins | 13 | 32 | .289 | 13.5 |
Last updated: 05/21/2013