Browsing articles by " Craig Lerner"
Who's ready for another chapter in the Oliver Perez saga? According to Andy Martino of the Daily News, the Mets are falling all over themselves over Ollie's relief stint this weekend in which he pitched to one batter and retired him on seven pitches. Pitching Coach Dan Warthen may now be the only thing standing between the enigmatic southpaw's release or him earning a spot on the roster as the left-handed specialist to replace Pedro [...]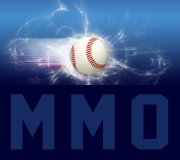 This is kind of a different type of article from Joel Sherman of the NY Post. He of course being the sports writer who wrote that the Mets should just pack it in this season, spare fans the agony, and just have a fire sale. Anyway, he spoke to a veteran scout who summed up certain things in percentages, for example he asks what are the percetanges that Chris Young makes 25 starts or Carlos Beltran has [...]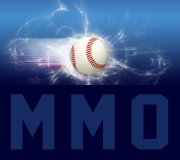 According to Zach Berman of the Star-Ledger, Ronny Paulino will not travel with the team to Disney World to play the Braves this afternoon. Paulino entered the Mets clubhouse a few minutes after 8 a.m. this morning. He was greeted by the few remaining in the locker room after the team bus departed for the Braves' spring training complex in Lake Buena Vista, including former Marlins teammate Taylor Tankersley. After changing into workout clothing and [...]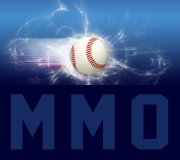 The team's standing has apparently fallen so far that it is now the butt of very public jokes. Manhattan Mini Storage is running an advertisement in the New York City subways that asks the question, "Why leave a city that has six professional sports teams, and the Mets?" Can it get any lower than this? The quote is from this article in the NY Times, the pic comes from Christina.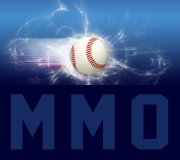 According to Adam Rubin of ESPN New York, Sandy Alderson does not believe that Carlos Beltran will open the season on the disabled list. Well that's comforting to know, but this isnt: But the GM added that he's not in the market for a right fielder at this point and would be more inclined to use a combination of Scott Hairston and Willie Harris in right field than a Triple-A prospect (Fernando Martinez or Lucas [...]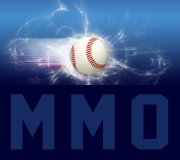 Seems like everyone from beat writers to bloggers are taking a stab at projecting the 2011 Opening Day roster, so here is my obligatory post. Only 24 days from Opening Day, but things are starting too look less murkier and some players are beginning to solidify their chances of sticking. The Starting Lineup 1B Ike Davis – Great defense, good power, iffy on-base skills, hey nobody's perfect. I like Ike. 2B Dan Murphy - I've picked Murphy all [...]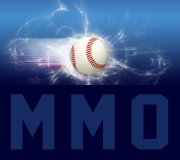 Jose Reyes, considered by many to be one of the game's best leadoff men when healthy, is by most accounts from Port St. Lucie, looking great and ready to go. But is he really a great leadoff hitter? Sorry to disappoint you, but a career .335 OBP is far from great and as far as leadoff men goes, I'd say it's probably below average. Even in his best season in 2006, Jose Reyes topped out at [...]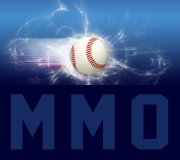 Update 3:40 PM This afternoon at Digital Domain Park, Oliver Perez got a surprise start for the Mets, and allowed two hits in two innings of work. He didn't walk or strikeout a batter. He threw 15 strikes and 10 balls, hit 87 mph once, and was around 82-86 on the resy of his fastballs. So now what? Well for one, why was he pulled after just two innings? Perhaps to boost his confidence as [...]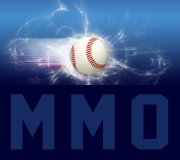 When the Mets hired Terry Collins to be their manager, there was no warm reception for him from the fan base. In fact most of us questioned the decision and would have wanted anyone, but him. He was the guy that quit in the middle of his contract during his last managing stint, soon after he alienated his players and presided over a divisive clubhouse. That was then and this is now. Terry Collins has repeatedly said that [...]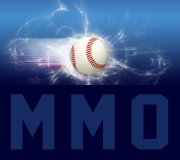 Would this send you in a tizzy if it really happened? I don't know how close this is to actually being a reality, but it would shock me if it happened. The word on Brad Emaus when we drafted him was that he was a poor defensive second baseman, and nobody has said one glowing remark about the Daniel Murphy experiment at second. My choice has been Murphy all along, but I never imagined a [...]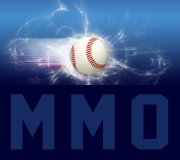 Oliver Perez is looking great so far… Oliver Perez has more zip on his fastball… Oliver Perez is missing bats again… Oliver Perez is back in the picture for a rotation spot… Those were just some of the things being tossed around at Ports St. Lucie ever since pitchers and catchers reported to Mets camp for Spring Training this month. Today, it was time for Oliver Perez to face the music and hopefully for the new Mets [...]

NL East Standings
| Team | W | L | Pct. | GB |
| --- | --- | --- | --- | --- |
| Braves | 25 | 18 | .581 | - |
| Nationals | 23 | 21 | .523 | 2.5 |
| Phillies | 21 | 23 | .477 | 4.5 |
| Mets | 17 | 24 | .415 | 7.0 |
| Marlins | 12 | 32 | .273 | 13.5 |
Last updated: 05/19/2013