Ask Petey: Where Will Nimmo, Marquez & Evans Play?
An article by
Petey Pete
24 Comments
Need to know? Ask Petey 
Another good question was just slid under my door, but when I checked, there was no one out in the hall except the neighbor's cat. Could this have been sent by the Secret Service?….nah! It's just a note in a badly soiled envelope with a barely legible name scribbled across it: Fonzie13. Hmmmmm sounds like a phony name if ever I heard one.
But even if it is a fake moniker, the question he asks is legit. It's actually brilliant in it's simplicity. He wants to know:
"Where do they plan on playing Phil Evans this season, Kingsport or Brooklyn? Also same question for Nimmo and Marquez? Thanks!"
Thanks? Is this guy for real? Or maybe he was sent by another blog site to see the way we deal with tough Mets questions here at MMO. And that is a tough question. One that, if I'm not careful, could make me look really stupid. And I don't need any help in that department, thank you very much.
I had originally picked Phil Evans to start the year in Savannah, so that's strike one right there, now I have to pick him, Marquez and Nimmo? That's going to take some research, give me a minute…..Okay, that wasn't as hard as I thought it would be.
The most obvious pick is Brad Marquez. The guy has zero experience in pro ball, and is extremely raw as a prospect. In addition, he is learning a new position this spring as he tackles center field, so I think it's a safe bet that he will start on the bottom rung of the minor league ladder, at Kingsport. I look for him and Joey Tuschak to be fixtures for the K-Mets in CF and LF in 2012.
Nimmo has a lot more time in minor league camp in 2012, plus the time spent in the organization in August and September last year. So it wouldn't be out-of-the-question for him to push his way to Brooklyn. But my gut instinct tells me he will start out manning RF in Kingsport, where a quick start might get him a fast promotion to the NY Penn League.
I mean, since there's absolutely no need to rush the guy, why present him with a big challenge like playing with a bunch of guys two or three years older than himself in the NY Penn? The smart move would be to start him out with kids his own age, let him get his feet wet, get some confidence, and see if his natural talent will allow him to rise to the top of the Appy league. Then you send him to Brooklyn.
Something On Your Mind? Ask Petey
That leaves Evans. I believe that for at least the time being they will leave him at shortstop. I mean the guy is so young it certainly can't hurt. Assuming they don't go high for a shortstop in the 2012 draft, the Mets will have to decide who will go where between Phil Evans, and Juan Carlos Gamboa at Kingsport and Brooklyn.
Don't ask me why but I just feel that Evans has a wee bit more polish than Gamboa, and so the best way to initially utilize their talents are with Gamboa at Kingsport, and Evans at Brooklyn. Of course that would get blown out of the water if they draft a college shortstop, like a Danny Muno. Then I could see Evans playing second at Kingsport with Gamboa at short. This is a pretty tough call, I just make it look easy.
So there you go Fonzie13….if that's your real name….it looks like this right now:
2012 Mets Top Prospect Landing Zones
Phillip Evans: Brooklyn
Bradley Marquez: Kingsport
Brandon Nimmo: Kingsport
That's it for this lame-ass edition of Ask Petey. If you have a Mets minor league question you just have to know the answer to, don't lose sleep over it….Ask Petey!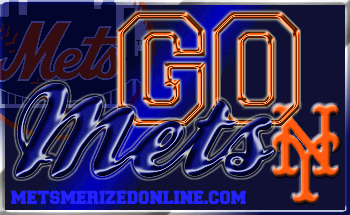 The first time I went to Shea was not for a Mets game, it was for the Beatles concert there in August of '66. My first Met game was '67, a guy named Salty Parker was the interim-manager then. My first pennant race was 1969. As a 12 year-old that summer and fall, I managed to get to the park for 3 games. The first was the beginning of the Miracle which actually started on Tuesday July 8, 1969 with a day game against the Cubs. I was there a lot in '73. I saw games 3 & 5 of the 1973 NL Playoffs against the "Big Red Machine", from the upper deck behind home plate. It was from there that I witnessed the fight between Bud Harrelson and Pete Rose, and the mayhem that ensued. And that sweet victory in game 5! I saw a couple of WS games at Shea that year against that legendary Oakland A's club. I was there in 1985 for every single game Dr. K pitched including his two 16 strikeout performances, and the day he one-hit the Cubs on an infield single and the Mets won 1-0. I loved being a Met fan in those days. Hopefully we are once again preparing to emerge from the darkness.


Write For Metsmerized Online
Hey Mets fans, want to share your opinions with over 22,000 different readers daily?
Mets Merized Online is reloading and looking for new writers to help cover the Hot Stove Season. We're also looking for passionate writers who would like to contribute new and original features.
Contact us now at GetMetsmerized@aol.com for more info and join the #1 Mets Fansite on the web!
Check Out These Great MLB Links!