Browsing articles from "July, 2011"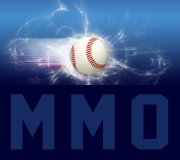 Alas, like the AAA Bisons, there will be no joy in Mudville, or in Binghamton in 2011. Like the Bisons, the B-Mets have had a season where they had to plug holes. One or two were in the rotation, when Mark Cohoon and Dylan Owen were called up to AAA. But the rest of their problems stem from lack of production from many of their key players. Pitching – There have been some miserable failures [...]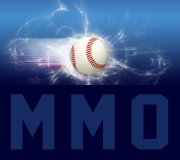 The reporting on the Carlos Beltran trade front is now so full of mindless ramblings that it has become too difficult to separate the fact from the fiction. It has deteriorated into a non-stop barrage of endless speculation, passed off as facts, from about a dozen different sports journalists all caught up in a manic, never-ending game of "Twitter Tag". It's a new low in sports journalism – shoddy reporting, too many inaccuracies, no fact-checking and everything is based [...]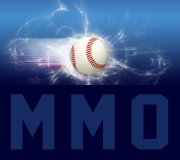 Joel Sherman of the New York Post reported the following via Twitter regarding Mets 2011 first-rounder Brandon Nimmo. [blackbirdpie id="95621441768267776"] If this is true, thats great news!  Nimmo was reportedly looking for a contract around $2.5 million dollars.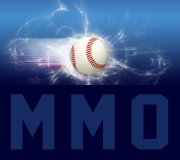 Most of the news surrounding the Mets these days start with "Carlos Beltran this" or "Carlos Beltran that".  In fact, there have been so many posts all over the blogosphere about the Mets' soon-to-be-traded rightfielder (such as this one and this other one.  Both were decent pieces, but the latter post was a little too wordy for my tastes) that it almost seems like no other Mets player is newsworthy. There are other players on [...]
LHP Jonathon Niese (9-8, 3.76) vs. RHP Johnny Cueto (6-3, 1.98) Starting Line-up Jose Reyes – SS Justin Turner – 2B Carlos Beltran – RF David Wright – 3B Daniel Murphy – 1B Jason Bay – LF Ronny Paulino – C Jason Pridie – CF Jonathon Niese – LHP Game Preview The Mets and Reds play game two tonight. Last night, the Mets took the opener by the score of 4-2. Tonight, Jon Niese will [...]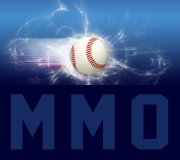 Game Summary RA Dickey had a great start going into the seventh with only two runs given up. Bullpen was stable and Izzy inches closer to 300 saves. Offense got plenty of hits and enough runs thanks to Murphy and company. Mets win 4-2 after a jam filled ninth. Mets are back at .500. Game Notes RA Dickey was asked about by other teams earlier this season, but the Mets said he's off the table. [...]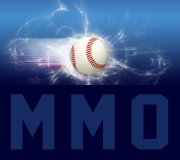 Jerry Crasnick of ESPN.com, says he has seen no sign the Mets are dropping their asking price for Carlos Beltran. [blackbirdpie url="https://twitter.com/#!/jcrasnick/status/95593813665517568"] I thought they would get real and try to get something done before more teams become disinterested. But, so much for that theory… Original Post 7/25 12:30 PM Last week in a post I wrote entitled, "Stop The Insanity! Domonic Brown For Beltran Is Pure Fantasy", I made the following points: Who in their right [...]
New York Mets at Cincinnati Reds RHP Mike Pelfrey (5-9, 4.73) vs. RHP Bronson Arroyo (7-8, 5.56) Welcome to a new era of Mets baseball where Lucas Duda replaces Carlos Beltran in RF, and David Wright attempts to replace Carlos Beltran in the #3 spot of the lineup. Starting Line-up Jose Reyes – SS Willie Harris – 2B Daniel Murphy – 1B David Wright – 3B Angel Pagan – CF Jason Bay – LF [...]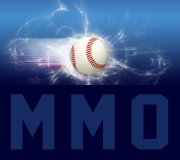 With all the hype this week surrounding Carlos Beltran and the trade deadline, I felt it necessary to throw in my two cents. Most likely, before the week is through, Beltran will be playing for another team. I'm normally optimistic about matters concerning the Mets, but I'm definitely realistic when it comes to this impending trade. Carlos Beltran will no longer be a Met when this week is through. Besides missing time due to injury [...]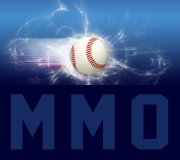 In this video, Latino Sports.com interviews Terry Collins, Pedro Beato, Ruben Tejada, and Jose Reyes regarding Reyes and his new music video 'No Hay Amigo'.  The clip also provides the actual music video in it as well.  It's a great song. Meanwhile, Mike Francesa of WFAN, had this to say on Reyes and what it would take to keep him on the Mets. "Someone who knows the [Jose Reyes] group well said to me, 'If [...]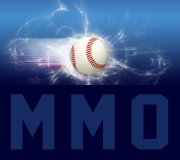 Since our last edition after Thursday's game against the Cardinals, the Mets lost two of three to the Flordia Marlins, and David Wright has returned to club in grand fashion. But, even more noteworthy, SNY has aired it's very special tribute, Ralph Kiner: 50 Amazing Years. For long time Met fans, this is must see TV. For you kids at home, it may give you a better insight as to why Mr. Kiner is beloved [...]

NL East Standings
| Team | W | L | Pct. | GB |
| --- | --- | --- | --- | --- |
| Braves | 25 | 18 | .581 | - |
| Nationals | 23 | 21 | .523 | 2.5 |
| Phillies | 21 | 23 | .477 | 4.5 |
| Mets | 17 | 24 | .415 | 7.0 |
| Marlins | 12 | 32 | .273 | 13.5 |
Last updated: 05/19/2013