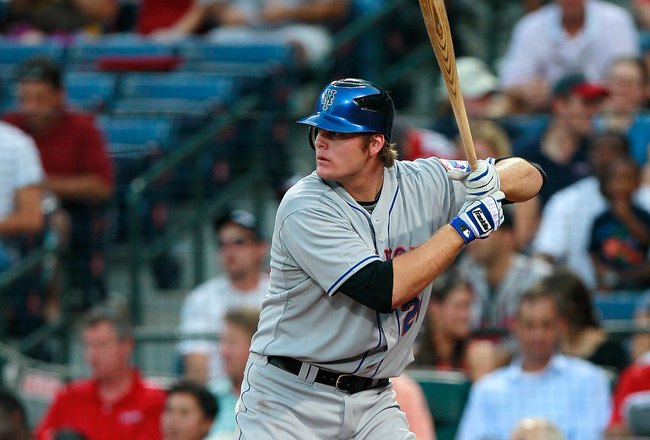 A few minutes ago, I caught a tweet from the Buffalo Bisons that read: Lucas Duda has vaulted his average 46 pts the past 10 games. It sounded pretty impressive so I thought I'd investigate further.
The hulking 6-4 outfielder is mashing the ball for the Bisons and in just 115 at-bats, Duda has slugged eight home runs and driven in 19 runs while scoring 18 of them. If you were to prorate that over 500 AB, we're talking about 40 homers and 100 RBI.
Duda is batting .287 with a .400 on-base and a .548 slugging. His .948 OPS would certainly give the Mets a huge boost right now considering the woeful production they have received from Jason Bay, Scott Hairston and Willie Harris.
In his last ten games, Duda has posted a .406/.512/.938/1.450 slash line in 32 at-bats.
I think it's time to give this kid another look-see, while at the same time cutting bait with Hairston or Harris..