Breaking News: Osama Bin Laden Is Dead
An article by
Kelly Horn
8 Comments
OSAMA BIN LADEN IS DEAD! GOD BLESS AMERICA!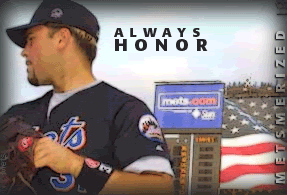 WASHINGTON — Al-Qaida leader Osama bin Laden is dead and the U.S. has his body, says a person familiar with developments.

President Barack Obama was to make the announcement shortly that after searching in vain for bin Laden since he disappeared in Afghanistan in late 2001, the Saudi-born extremist is dead, the source said, speaking on condition of anonymity.

Details of the death were sparse. He was killed in a military operation in Afghanistan, according to sources, though it was unclear which countries were involved. CNN reported that the al-Qaida leader was killed in a mansion outside Islamabad, the Pakistani capital.

It is a major accomplishment for Obama and his national security team, having fulfilled the goal once voiced by Obama's predecessor, George W. Bush, to bring to justice the mastermind of the Sept. 11, 2001, attacks.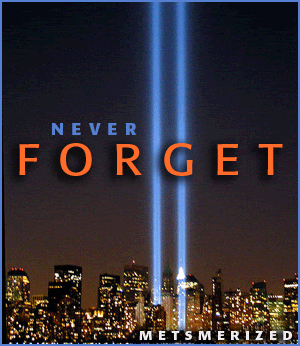 MMO's graphic/web designer, the former Met Carlos Beltran's biggest fan, and one of the few but proud Oklahoma Mets Fans

Check Out These Great MLB Links!