Browsing articles from "March, 2011"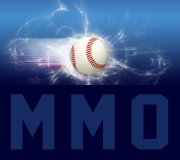 Via MetsBlog, According to Darren Smith of XX 1090 in San Diego, the Mets have acquired first baseman Allan Dykstra from the Padres in exchange for RHP Eddie Kunz. The Mets selected Kunz as the 42nd overall pick in the 2007 draft. He made his major league debut with the Mets on August 3, 2008, but pitched to a 13.50 ERA in four appearances before being sent down to the minors just 13 days later. [...]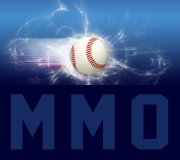 According to Sandy Alderson, Blaine Boyer has won a spot on the Opening Day roster, as has Daniel Murphy. Manny Acosta has been designated for assignment. Jason Isringhausen will stick around in extended spring training. Original Post 3/28 10:00 PM As was previously reported by HoJo this afternoon, reliever Manny Acosta is on the bubble and unless the Mets add him to the 25 man roster, he will go on waivers and most likely get picked up by [...]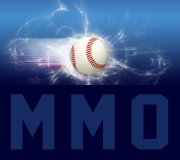 This weekend, I ventured down to Port St. Lucie to catch two late-March Spring Training games. It's been a routine trip I make each year, typically toward the end of March, that way I can catch as close to the Opening Day lineup as possible. The Mets beat the St. Louis Cardinals, 16-3, Thursday, March 24, behind home runs from Angel Pagan, Matt den Dekker, David Wright, Brad Emaus and Josh Thole. Thole blasted a [...]
Mets pitching prospect Matt Harvey has been the hottest topic among Mets fans/writers over the past few days. Harvey, who was drafted seventh-overall in last season's draft, will likely begin this season in Single-A Port St. Lucie. He has the stature of a starting pitcher (6-feet, 4-inches tall and weighs 225 pounds) and might have the repertoire, too. Harvey can throw a high-90s fastball, but also mixes in off-speed pitches including a slider, sinker and curve [...]
With today's news that Luis Hernandez, Nick Evans and Pat Misch were placed on waivers, the opening day roster is essentially in place, with the last bench spot expected to be going to newly minted super-utility man Daniel Murphy. The last expected bullpen slot is a footrace between Blaine Boyer, who appears to have a place in Sandy Alderson's heart, Manny Acosta and the grizzled veteran fighting for his roster spot, Jason Isringhausen. What Does [...]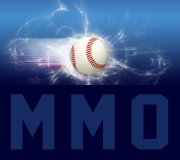 PM Sports, who produce some of the funniest sports video spoofs on the web, really hits the mark with this one. I'm sure many of you have read or heard the reecent polls that suggest that somehow Philadelphia sports fans are the best in the country. Well PM Sports debunks that in the following video, though I caution you not to let the kiddies watch.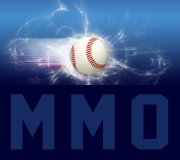 The weather may have dampened plans to get a game in today for the Mets, but it certainly didn't rain on Beltran's parade as both Terry Collins and Sandy Alderson confirmed that he will indeed play in the final two grapefruit league games and be in the lineup on Opening Day for the Mets. "Carlos said he's feeling good and he's ready to go," Sandy Alderson said. "At some point you've got to move forward." [...]
Today's 3 Up, 3 Down is a dedication to the Joys and Aggravations of being a fan of the New York Mets. They are in no particular order. Three Up 1. Things Uniquely New York Mets, or what I call Metcentricities: The best team song ever, I get goosebumps whenever I hear "Meet the Mets". The best mascot ever in Mr. Met. Who doesn't get excited when they see Mr. Met at a game? Citi Field [...]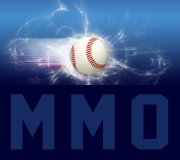 Yes, yes, yes, I know, I know, our true ace, Johan Santana is on the mend. But in his place we have two pitchers who will fill in admirably while he's gone. For now, they are our co-aces and both of them know they have a lot riding on them this season. BIG PELF! Mike Pelfrey gets the nod on Opening Day as he seeks to improve on a 15 win season in which he [...]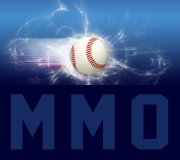 Skeptics and doom and gloomers aside, the starting rotation for the Mets this coming season may end up surprising even the most hardened of experts. Granted having Johan Santana on the shelf optimistically until June, realistically and probably until 2012, doesn't warm the blue and orange blood running through a Met fans veins. However, looking back at 2010, most Met fans will tell you that in spite of the fourth disappointing season in a [...]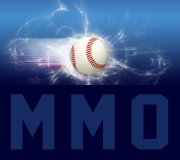 DONTRELLE WILLIS Remember this guy? Facing the the D-Train in a three-game series against the Florida Marlins was always one of the least favorite things to do for the Mets back during the 2003 – 2006 seasons. Dontrelle Willis went 11-3 against the Mets with a 2.51 ERA in 19 starts. Willis won the Rookie of the Year in 2003 and was nearly unstoppable in 2005 when he went 22-10 with a 2.63 ERA and 1.13 [...]