Browsing articles from "January, 2011"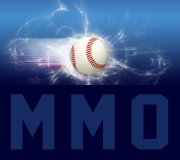 Happy New Year everyone! We're 49 days away from pitchers and catchers reporting to Spring Training. As everyone knows I don't have much confidence in the 2011 Mets and I'm already looking forward to the 2012 season as many are already suggesting   I honestly believe this is just a lost season, where .500 would be acceptable, but "what if" the Mets can compete in 2011? Marvel Comics does a series of comics where they explore [...]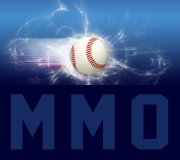 Why haven't the A's finished above .500 since 2006? It's a question I've seen asked by some detractors of sabermetrics, as if a few seasons under .500 can eradicate nearly 40 years of research. I never felt the need to dignify that question with a response, as the answer is very simple. Poor Billy Beane spilled the beans about his winning formula with a very small payroll, and the teams with a large payroll took their [...]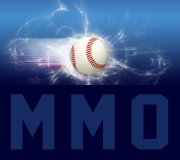 The beginning of the new year is always fresh with optimism and goal setting. Yesterdays don't matter anymore and the focus is on today and tomorrow. As an organization the Mets' 2011 goals are to get through the season as competitively as possible, shed itself of its suffocating contracts and lay a foundation for 2012. The free-agent signings of Chris Capuano and Clay Buchholz are low-risk, with the potential for high-rewards moves. The possibility of [...]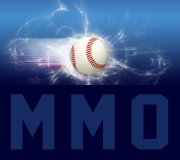 In addition to signing left-hander Chris Capuano, the Mets have also signed right-hander Taylor Buchholz to a one-year contract, and to make room for him they have designated reliever Ryota Igarashi for assignment. Igarashi is owed $1.75 million in 2011 and if he is claimed by another team the Mets will still be responsible for the bulk of that salary. According to Adam Rubin, Buchholz started the 2010 season on a rehabilitation assignment with Modesto [...]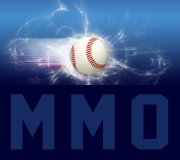 According to SNY's Kevin Burkhardt via twitter, the Mets have signed Chris Capuano to a 1-year deal.  Capuano went 4-4, with 54 K's, and a 3.95 ERA for the Brewers in 2010. Recently, Rising Apple discussed Chris Capuano as an option for the Mets in the back of the rotation.  The Mets, as we all know, need someone to help out in the back of the roation especially as Johan Santana continues his rehab from [...]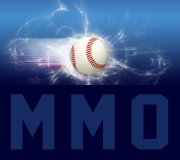 I love the internet and I spend a great portion of my day just reading my sports feeds, chatting with or emailing friends, and even blogging on this site. However, the internet does have its drawbacks. Lately there seems to be a wide array of opinions on who should or shouldn't get into the Hall of Fame. It's actually pretty difficult to avoid the shocking divisiveness and profanity-laden discourse that is being spewed by those who disagree with [...]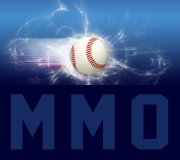 Remember our first teenage hitting machine? No, not F-Mart, the one before him, Lastings Milledge. According to MLB Trade Rumors, Milledge is currently  the youngest free agent on the market. Of course that alone would not be a good enough reason for putting Milledge back in a Mets uniform, but there are some compelling reasons to consider such a possibility. As Mike Axisa points out, it wasn't that long ago that Milledge was one of the [...]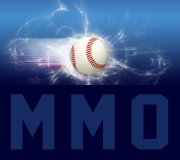 Mets prospect Dylan Owen threw seven no-hit innings in a combined no-hitter, leading Los Criollos to a 5-0 victory over Los Gigantes de Carolina in the Puerto Rican Winter League last night. Owen walked two and struck out three in his seven hitless innings of work and was making his third appearance this winter. Owen was a 20th round pick for the Mets in the 2007 MLB Draft and last season he split his time [...]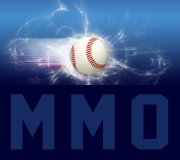 Adam Rubin of ESPN New York does a great job of doing a position by position analysis on the Mets to begin the new year. It's definitely worth a read. Some of the parts I found the most interesting came at shortstop where Rubin wrote discussed the possibility of trading Reyes, If Alderson is adamant about not wanting to give players in their late 20s deals of five, six or seven years, then perhaps it's worth [...]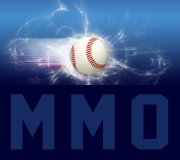 I read an article today in the Philadelphia Inquirer, that said the Phillies have not discussed an extension with left-handed starting pitcher Cole Hamels. Theoretically, he is the next in line for a multiyear extension, but those talks have yet to begin. As the Phillies' payroll grows, it's natural to wonder where Hamels fits. Then again, it's also possible that the Phillies will resolve the Hamels question before next winter arrives. But Hamels' agent, John Boggs, [...]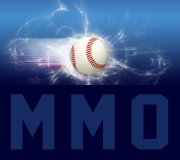 Here is a video that should warm you up and get you thinking about baseball again. It's a promo video from Sony Productions for the upcoming release of "MLB 11: The Show" which is due on store shelves on March 8th. Those are some of the most amazing baseball game graphics I've ever seen, I can't wait until my son is old enough to play games like this with me! Hat tip to Mets Chronicles.

NL East Standings
| Team | W | L | Pct. | GB |
| --- | --- | --- | --- | --- |
| Braves | 22 | 18 | .550 | - |
| Nationals | 22 | 19 | .537 | 0.5 |
| Phillies | 19 | 22 | .463 | 3.5 |
| Mets | 15 | 23 | .395 | 6.0 |
| Marlins | 11 | 30 | .268 | 11.5 |
Last updated: 05/17/2013