Browsing articles from "November, 2010"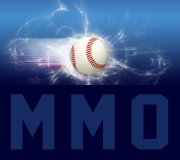 According to the Daily News, Wally Backman believes his interview with Sandy Alderson on Saturday went pretty good. "I thought it went very well," Backman told the Daily News Saturday night. "But out of respect to the Mets and the interview process, I'm not going to comment any further." Backman met with Alderson for three hours. Minor league field coordinator Terry Collins will meet with Alderson today.  The Record's Bob Klapisch examines the comparison between Backman and Collins who [...]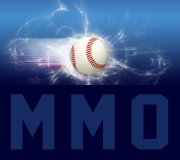 Lot's of buzz in the Mets blogosphere today as both Jon Heyman and Joel Sherman are feeling that Terry Collins is now the frontrunner for the Mets managerial opening. First, Heyman reported via Twitter, that he's been hearing Terry Collins' name mentioned more and more regarding the Mets managerial job, and he believes it's very valid. Joel Sherman of the New York Post, goes a little further. Alderson is scheduled to interview Terry Collins this weekend [...]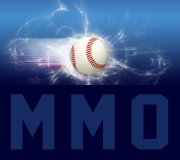 According to Adam Rubin, Takahashi will not be returning to the Mets next season. [tweeted]http://twitter.com/AdamRubinESPN/status/677508429127680[/tweeted] David Waldstien of the NY Times adds that the Mets and Takahashi's agent, Arn Tellem, are expected to announce that they could not come to an agreement on his contract, and the Mets will be obligated by the terms of his contract to release him. Original Post 3:00 PM Sandy Alderson was able to get Arn Tellem, the new agent for Hisanori [...]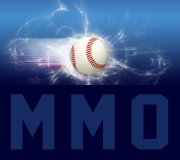 According to the Mike Puma of the New York Post, Sandy Alderson will be contacting Clint Hurdle today to arrange for an interview one day next week. As we reported yesterday, Jon Heyman of SI.com believes Hurdle is the favorite for the Pittsburgh Pirates' manager position. Hurdle had been mentioned quite often as a candidate for the Mets, and he gives Alderson the big league managerial experience David Lennon of Newsday says he will go with when he [...]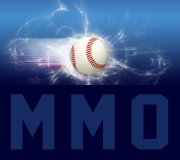 As expected, the Mets picked up the $11 million option for Jose Reyes for 2011 and left open the possibility of a long term extension. When the Mets signed Reyes to a multi-year deal in 2006, he was on the verge of stardom and being a special player. The injuries that plagued him early in his career were seemingly behind him, he was an All-Star and regarded as one of the top leadoff hitters in the [...]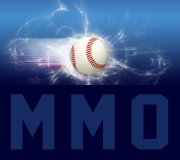 According to Dan Hayes of the North County Times, Padres right hander Jon Garland has declined his end of his 2011 mutual option with the San Diego Padres and is now a free agent. Garland, 31,  pitched 200 innings last season with a 3.47 ERA and 1.32 WHIP in 33 starts. This could be exactly the type of pitcher that might be a good fit for the Mets and he should come at reasonable price. Garland earned [...]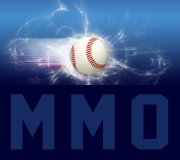 Mets.com posted a statement from Sandy Alderson regarding his interviews today, and his schedule meetings for the weekend. "We had productive meetings today with Bob Melvin and Dave Jauss as we begin the interview process for our Manager position." "We've scheduled interviews with Wally Backman, Terry Collins, and Chip Hale this weekend in California." Updated 5:30 PM Wally Backman will be interviewed on Saturday according to Bob Klapisch.         [tweeted]http://twitter.com/BobKlap/status/29697610668#[/tweeted] Original Post 11:00 AM Today is [...]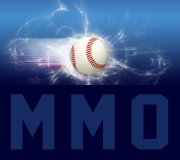 This afternoon, the Mets made room on their 40 Man Roster by cutting the following five players. Eddie Kunz – A 2007 first round draft selection for the New York Mets  Raul Valdes – Signed as a Free Agent with the Mets after the 2006 season. Mike Hessman – Signed as a Free Agent with the Mets after the 2009 season. Jesus Feliciano – Signed as a Free Agent with the Mets after the 2009 season. Omir Santos [...]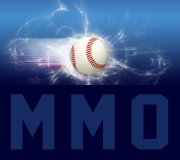 Sandy Alderson's first hire is former Blue Jays GM J.P. Ricciardi as his special assistant, with presumably one of his responsibilities to help implement a "Mets Way," throughout the organization, beginning with the lower levels of the minor league system. Considering the dimensions of Citi Field, presumably an organizational philosophy will place an emphasis on pitching and defense first, followed by situational hitting, and down on the list power. As the Giants proved, power is [...]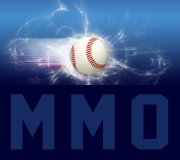 Good news everyone! According to Adam Rubin, the Mets have exercised his team option for the 2011 season. [tweeted]http://twitter.com/AdamRubinESPN/status/29608973008[/tweeted] I don't care what anyone else says, but we're a better team with Reyes than without.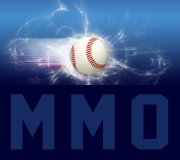 This is kind of an odd post for me. I came across a couple of articles regarding something Adam Rubin said in a live chat he had with Mets fans yesterday. "If I can say it cryptically, I just think the Mets know things that are not circulated and don't feel comfortable. Sometimes organizations know things that are not widely circulated." It left a bad taste in the mouth of Mark Healey of Gotham Nation, who by [...]