There's Only One NY Team In First Place, And It's Not The Yankees!
An article by
Joe D
37 Comments
Not only are the Mets all alone in the NL East, but they have more home wins than any other team in baseball!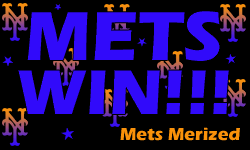 Last night, the Mets set a season high for runs scored with ten, while improving to 8-1 on their 10-game homestand which concludes this afternoon.
So many things to be smiling about for Mets fans this morning;
Wright's 1,000th hit which was part of a big day at the plate for him!
Jason Bay is getting hot and hit his first Mets homer!
Hisanori Takahashi has been a Godsend out of the pen!
The Mets keep battling and got that never say die attitude back!
Let's here it for the boys in Orange and Blue!!!
And one more thing…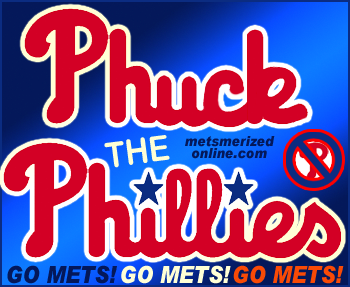 I'm a lifelong Mets fan who loves writing and talking about the Amazins' 24/7. From the Miracle in 1969 to the magic of 1986, and even the near misses in '73 and '00, I've experienced it all - the highs and the lows. I started Mets Merized Online in 2005 to feed my addiction. Follow me on Twitter @metsmerized.

Check Out These Great MLB Links!